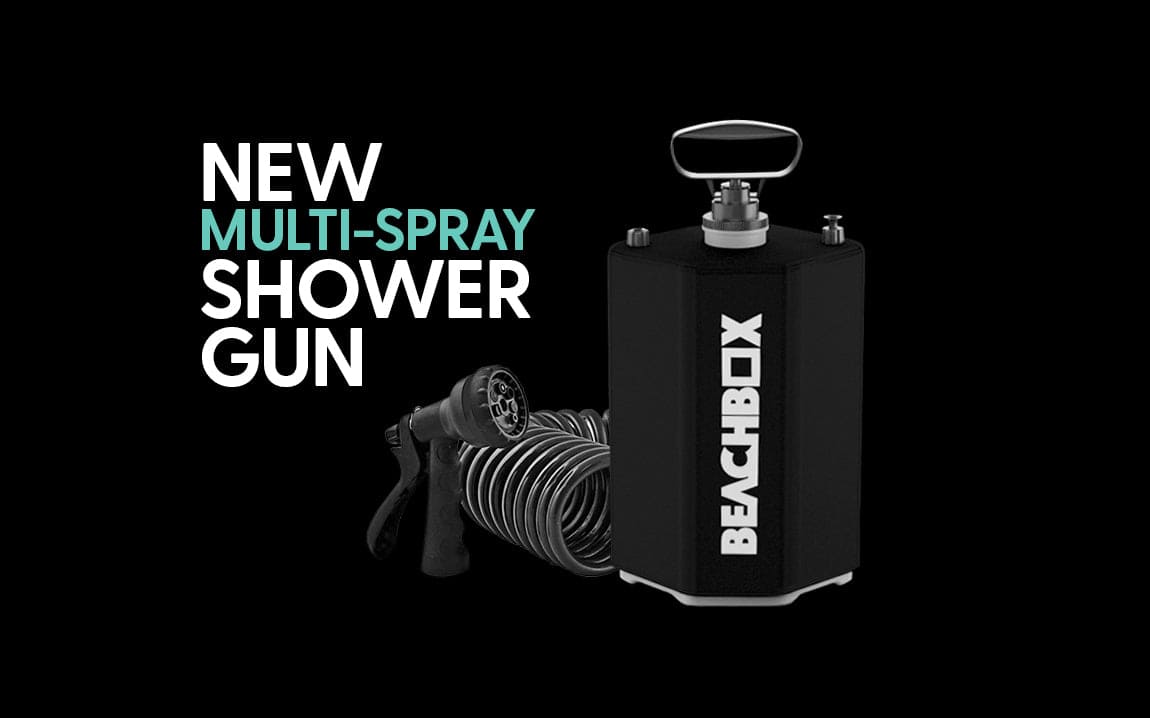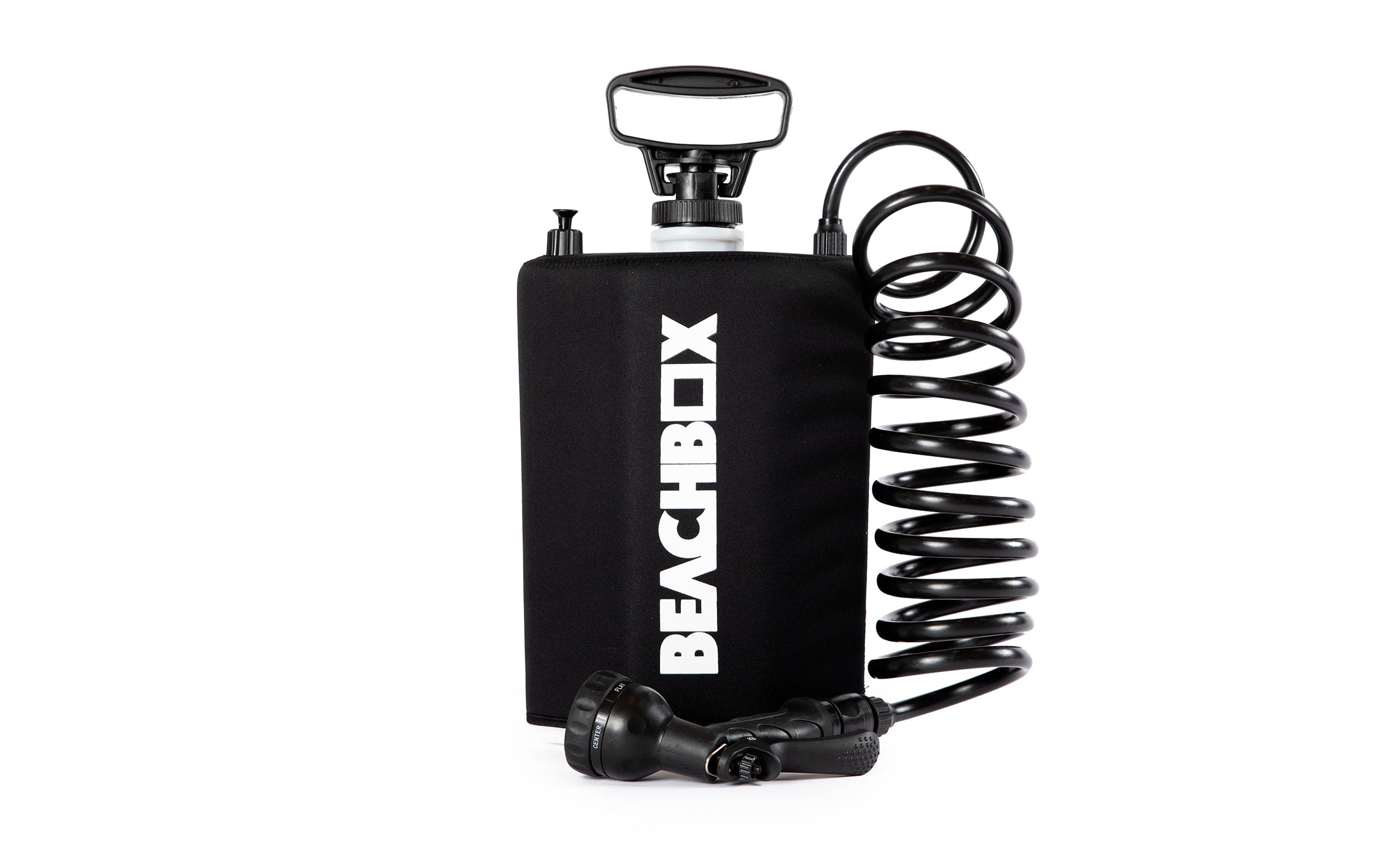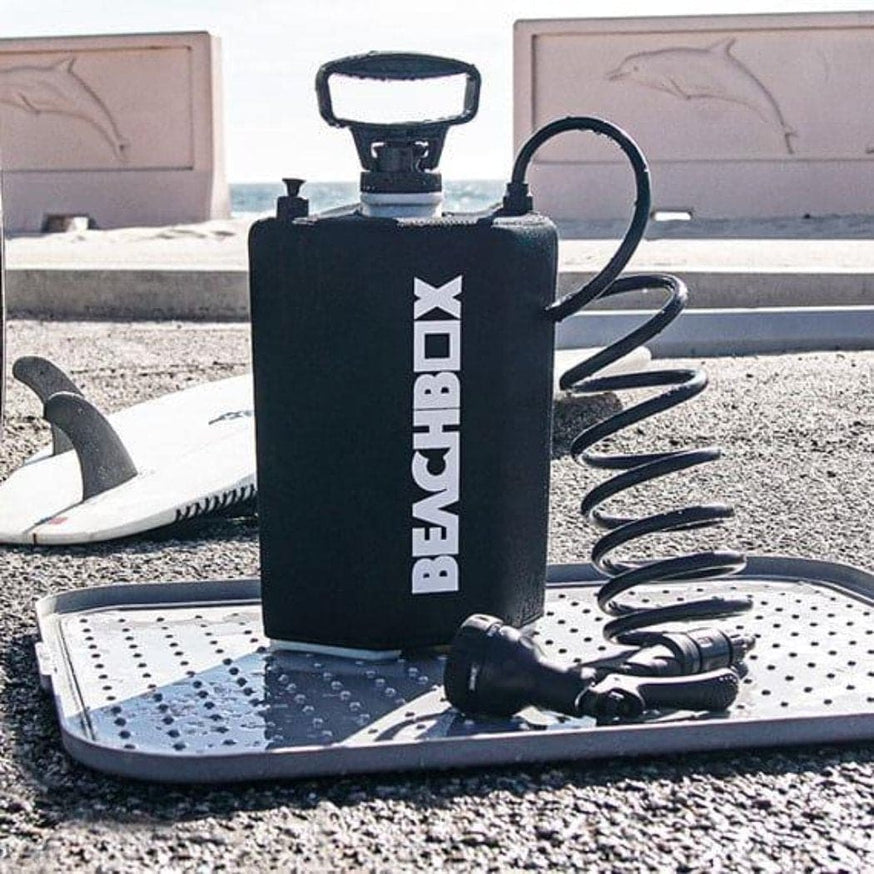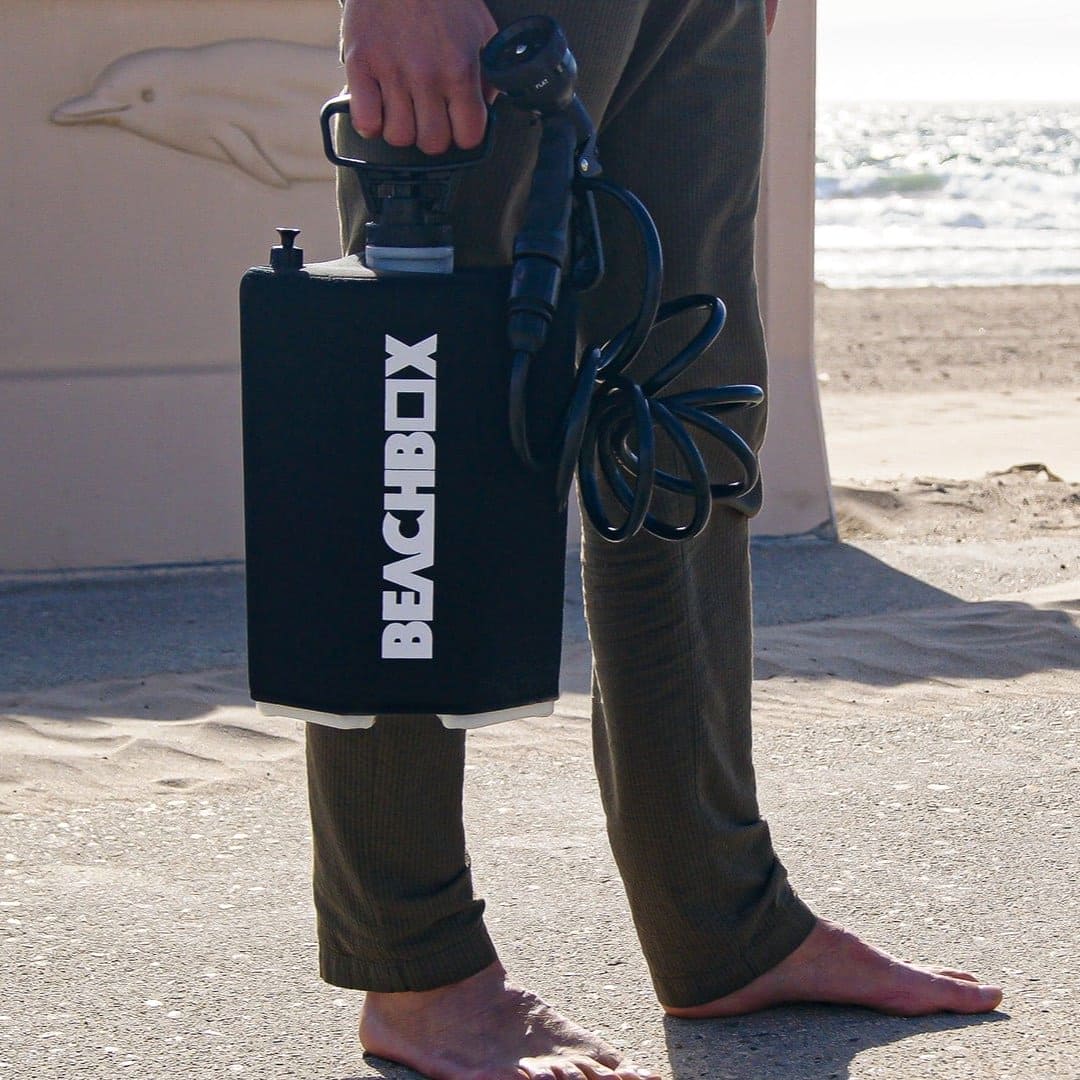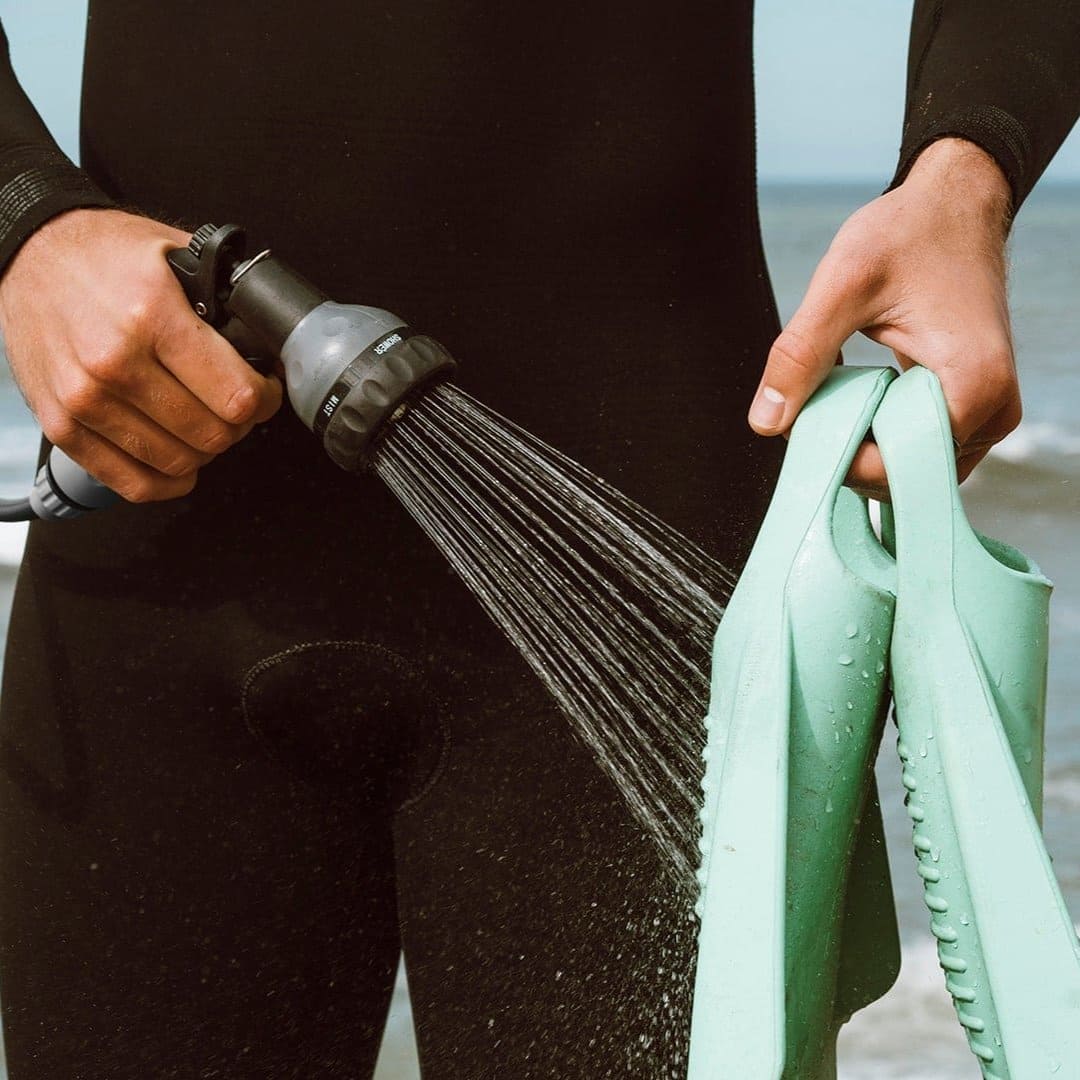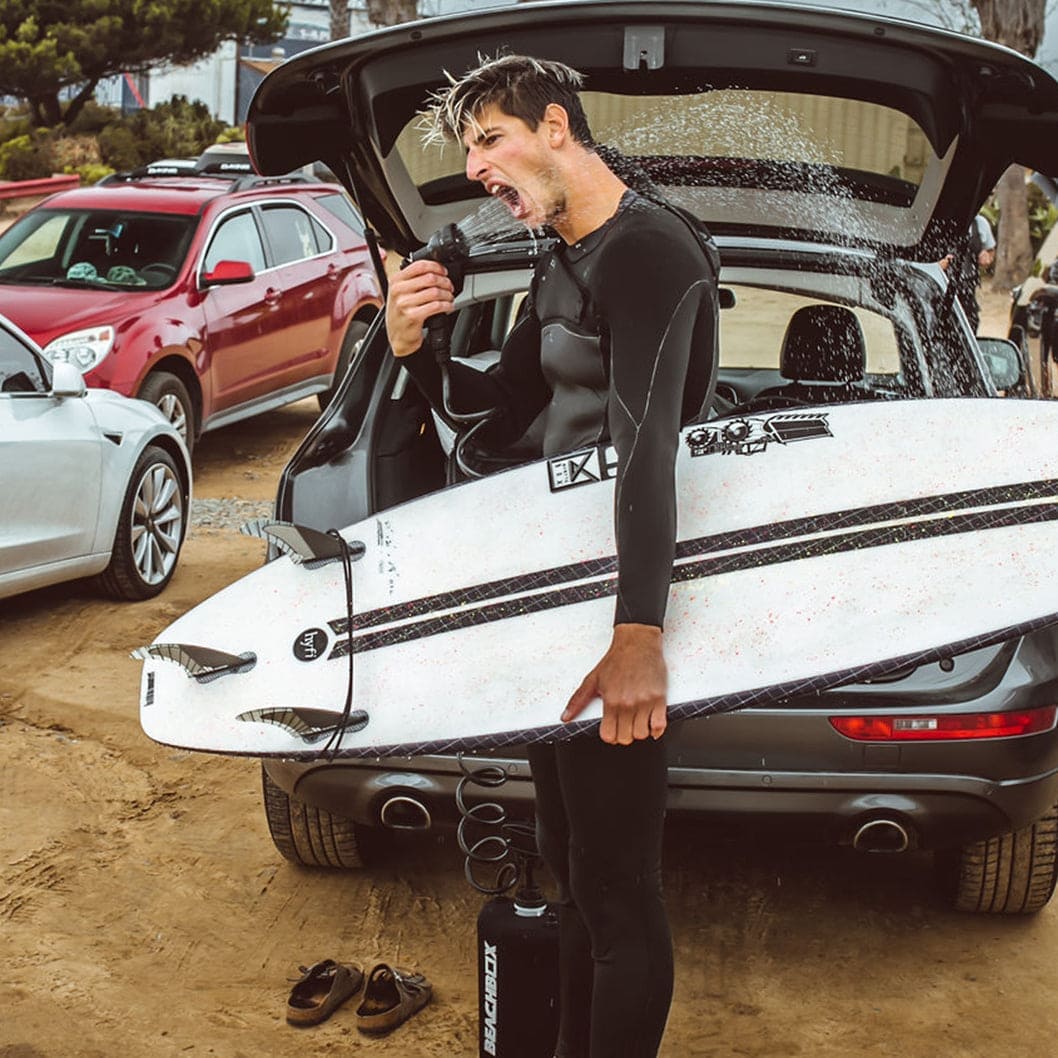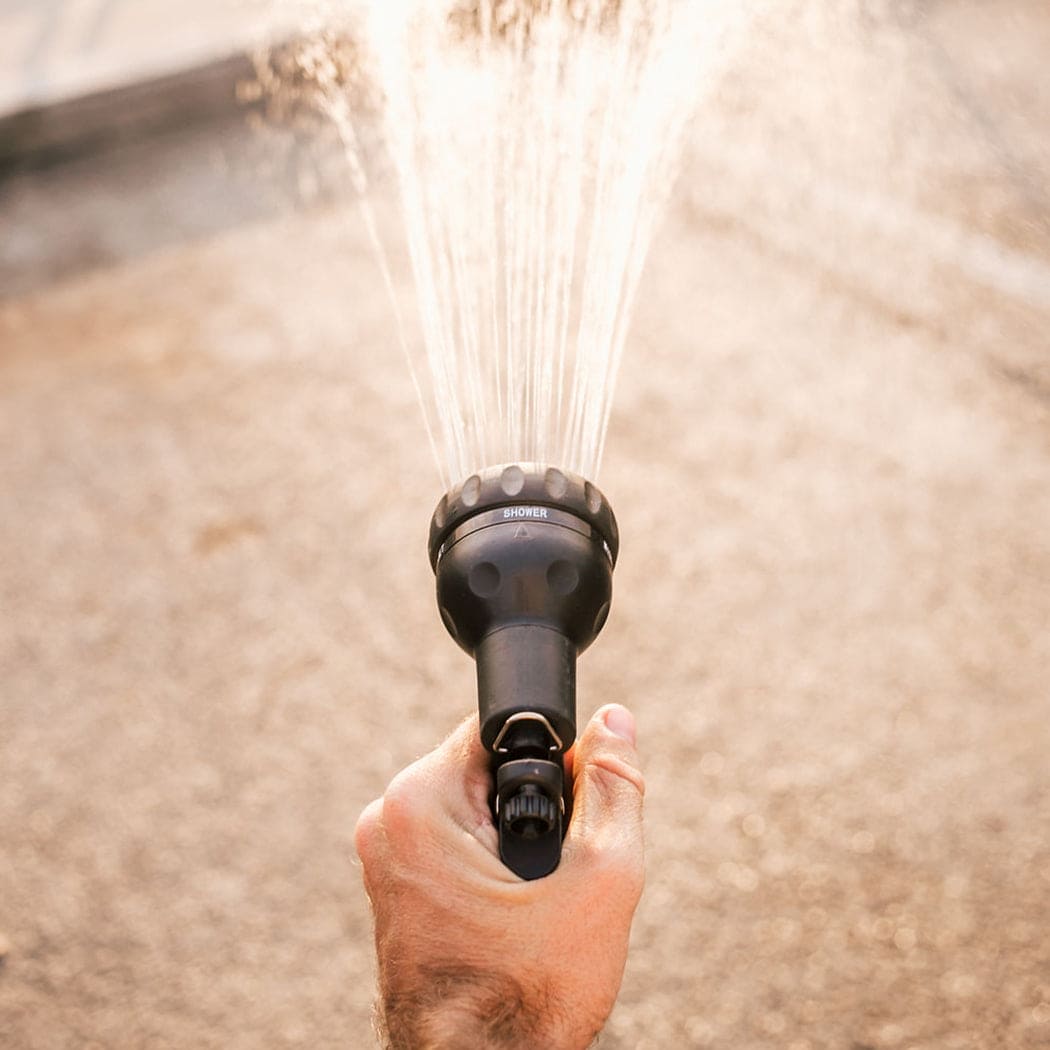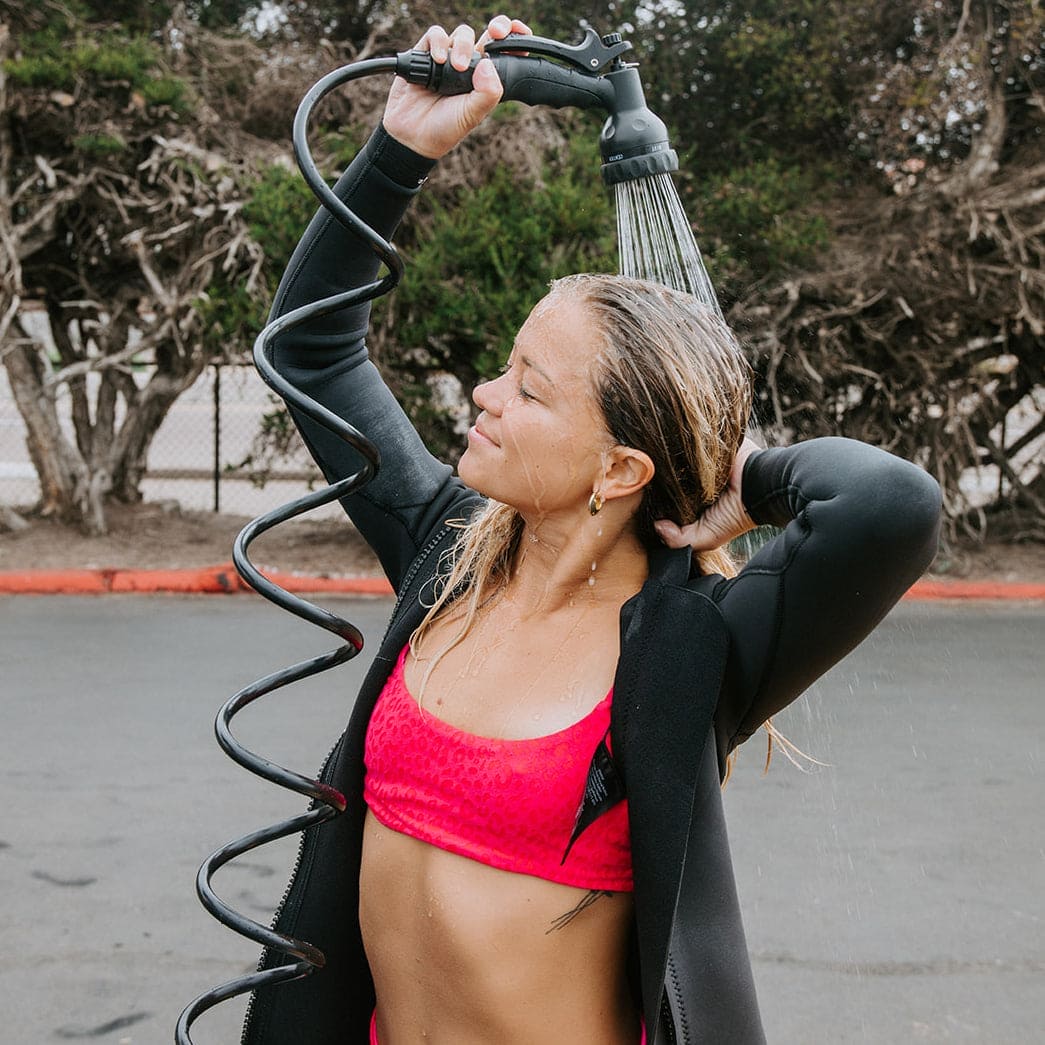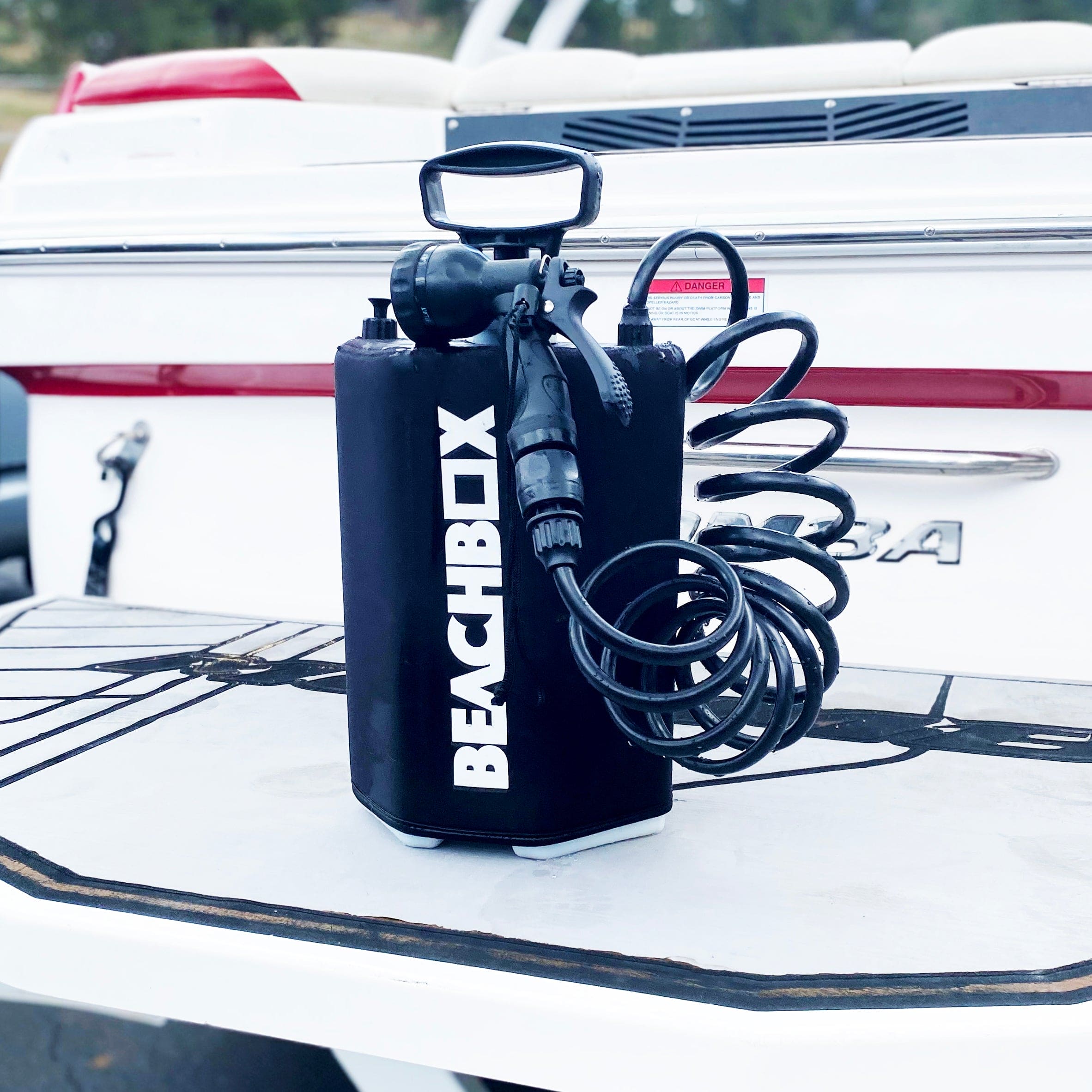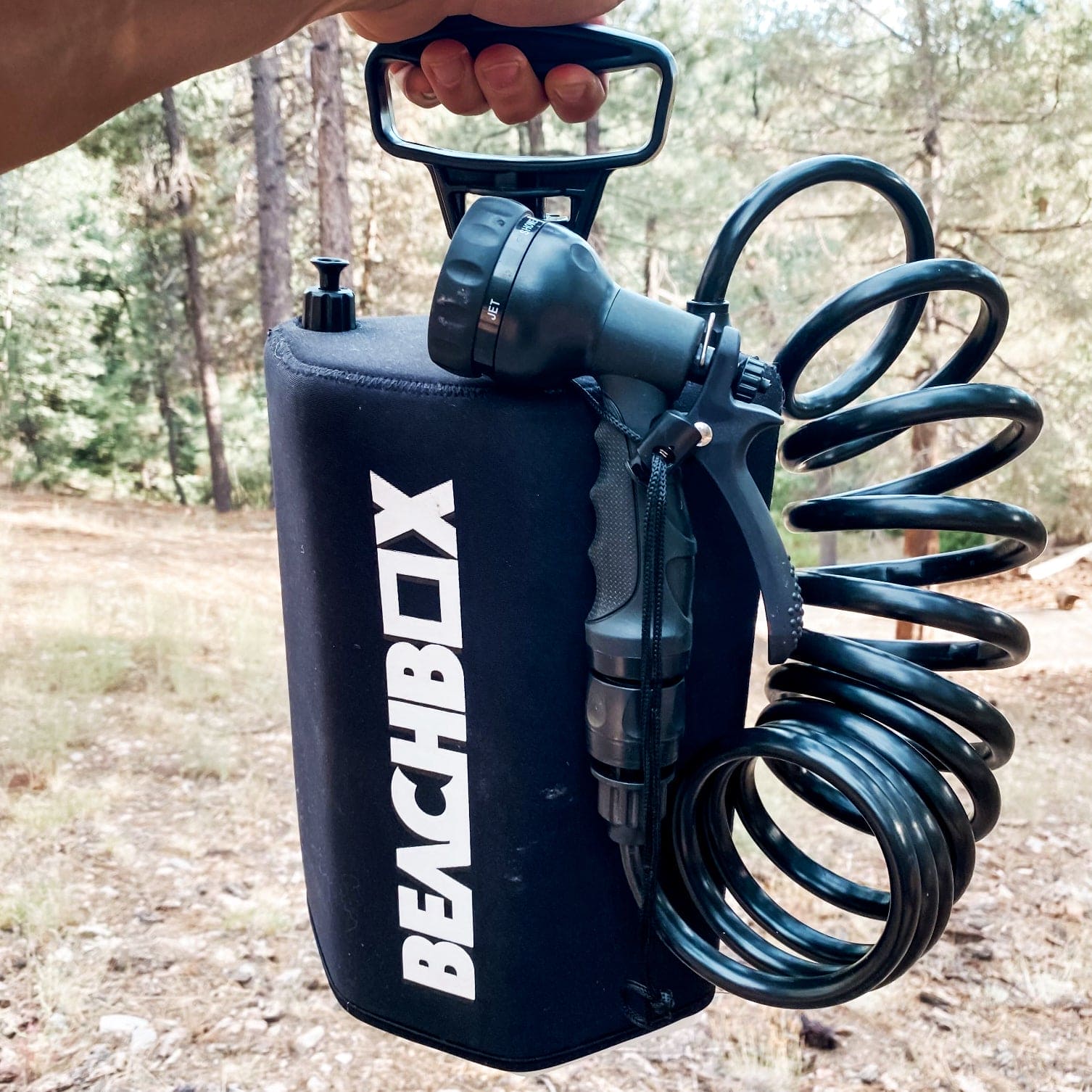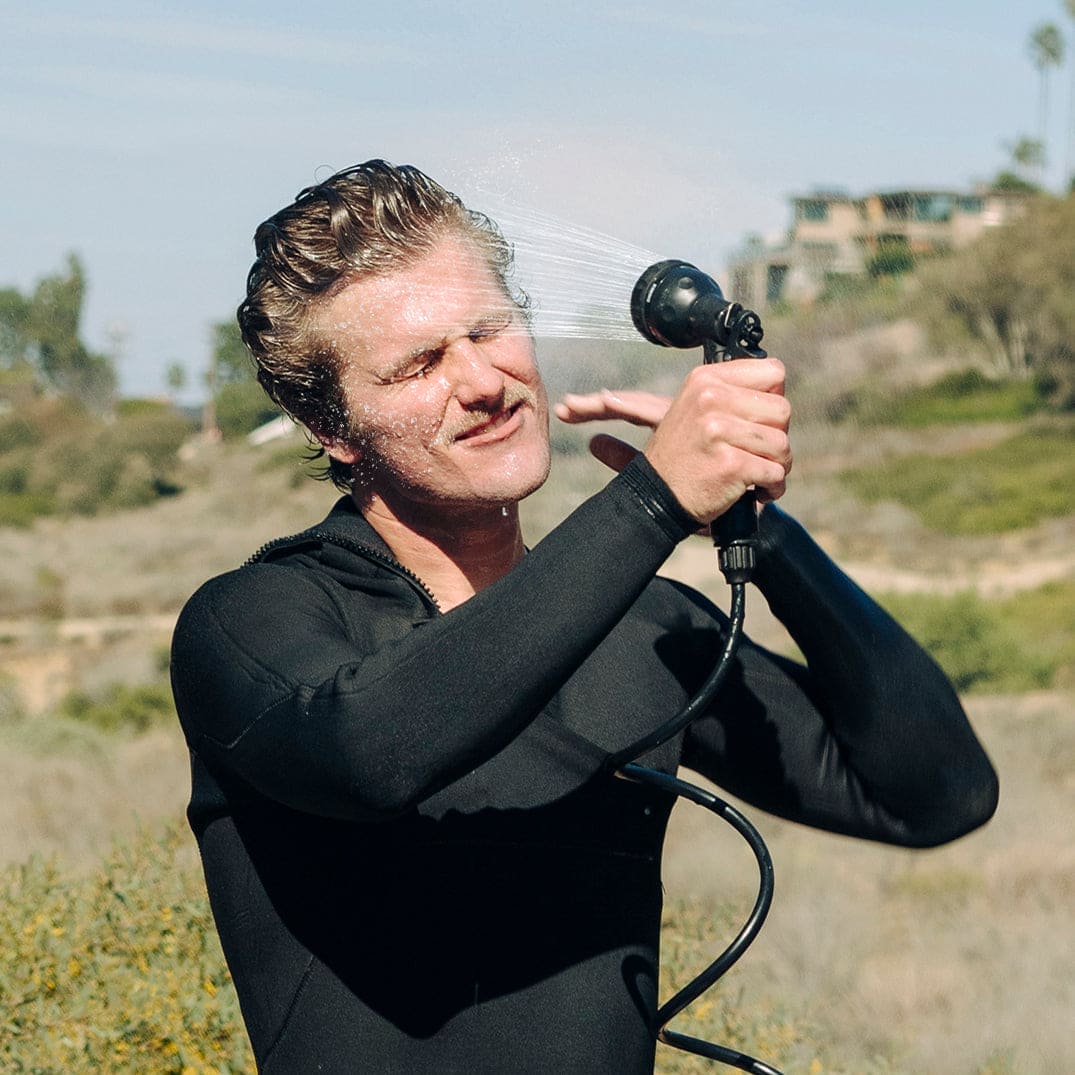 BeachBox Portable Shower Tank
---
As a standalone item, the BeachBox portable shower tank is amazing, it's super portable and can be easily added to any adventure-filled day without taking up too much room.
It features a durable carry handle for easy portability as well as a new multi-spray shower gun with 5 spray modes, including a more powerful shower mode.
It has a 1.3g/5L tank that offers a flow time of approx 4-5 minutes (depending on the chosen mode). So whether you are looking for a fuller shower or a light mist mode, our new BeachBox portable shower tanks have you covered.
Not to mention each tank comes with a neoprene slipcover that adds insulation for hot water, so you can enjoy an amazing warm water rinse down after your activity, luxurious we know!
◾️ 1.3 G or 5L Tank (4-5min Flow*)
*Mode dependent & Pumping required

◾️ Neoprene Insulated Cover (Holds hot water)

◾️ Multi-spray Shower Gun (5x modes)

◾️ Hand Pump System with Handle Lock (Easy to carry)

◾️ Easy Refill Screw Top (No batteries, power, or gadgets needed)

◾️ Air Pressure Release Valve

◾️ Sturdy 3-arched base design (Prevents ballooning from pressure)


◾️ 7ft Durable Neoprene Coil Hose

◾️ Drawstring Fastener (Holds gun to the tank)

EXTRA INFORMATION

◾️ Tank Dimensions: 17"H x 9"W x 7"D

◾️ Pressure: 40-50 PSI 

◾️ Made of HDPE Food Safe 'BPA Free' Plastic

◾️ Shower Tank Weight: Approx 14lbs (Full of water)

◾️ Water Temp: Holds hot tap water. Not boiling water. 
For a limited time, we are offering Free Shipping on domestic orders (Lower 48 states) to the United States - Hawaii now included!. For International Orders, standard carrier rates will apply.

At BeachBox we are committed to excellence, therefore, if you are not 100% satisfied with any BeachBox products for any reason, return it within 21 days of purchase.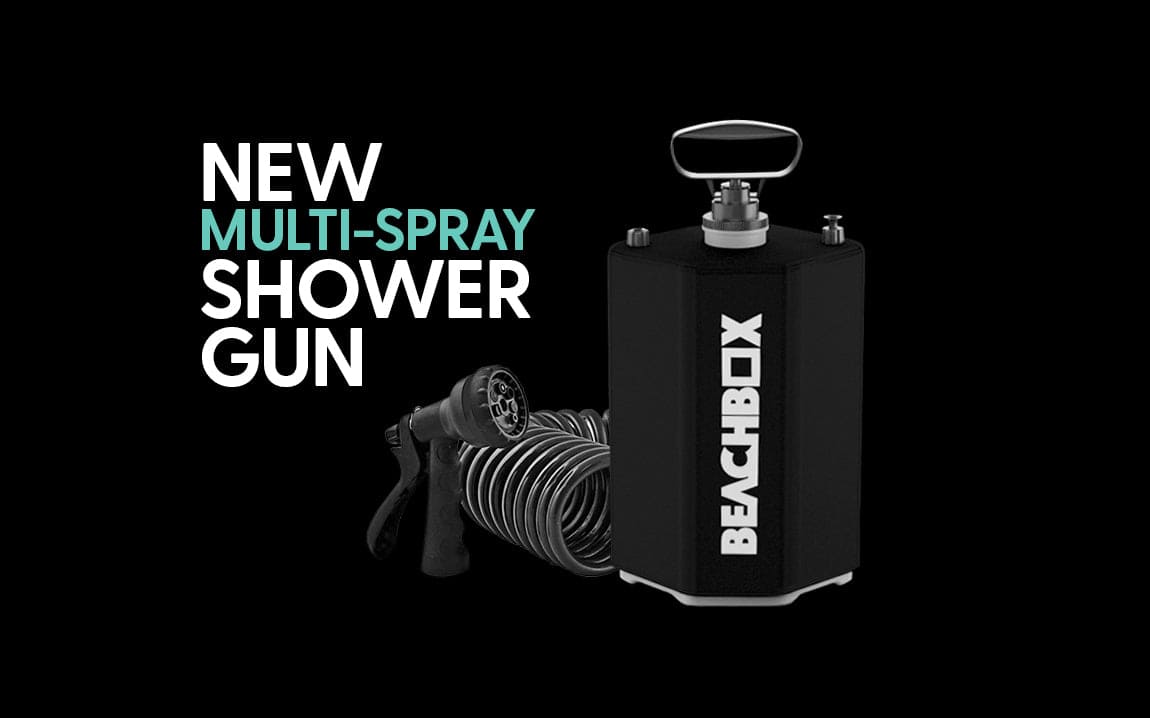 Portable Shower Tank Specs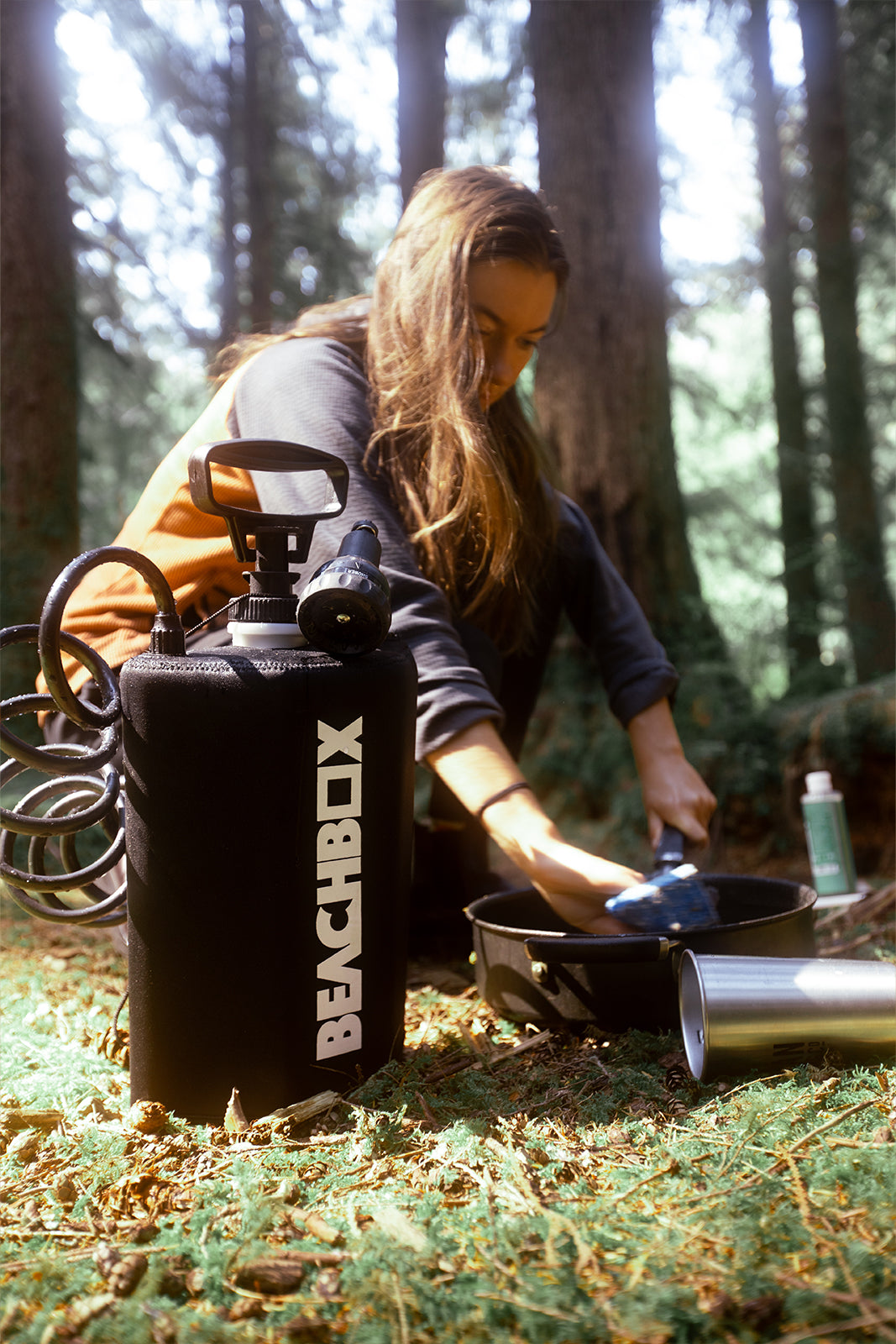 We are a brand built from sand, salt and sweat. Literally.
If you're a camper, hiker, hunter, trail runner, mountain biker, tough-mudder athlete, paddle-boarder, freediver or surfer now you've got a warm, portable camp shower and a bin to store your gear in. If you're a parent, now you've got something to hose a little one off with after they get mud or sand on them. And if you're a dog parent then consider this your perfect dog washing bath for after sandy beach days and dirty trail runs.
This product is rated 4.8 of 5.0 stars.
It has received 30 reviews.