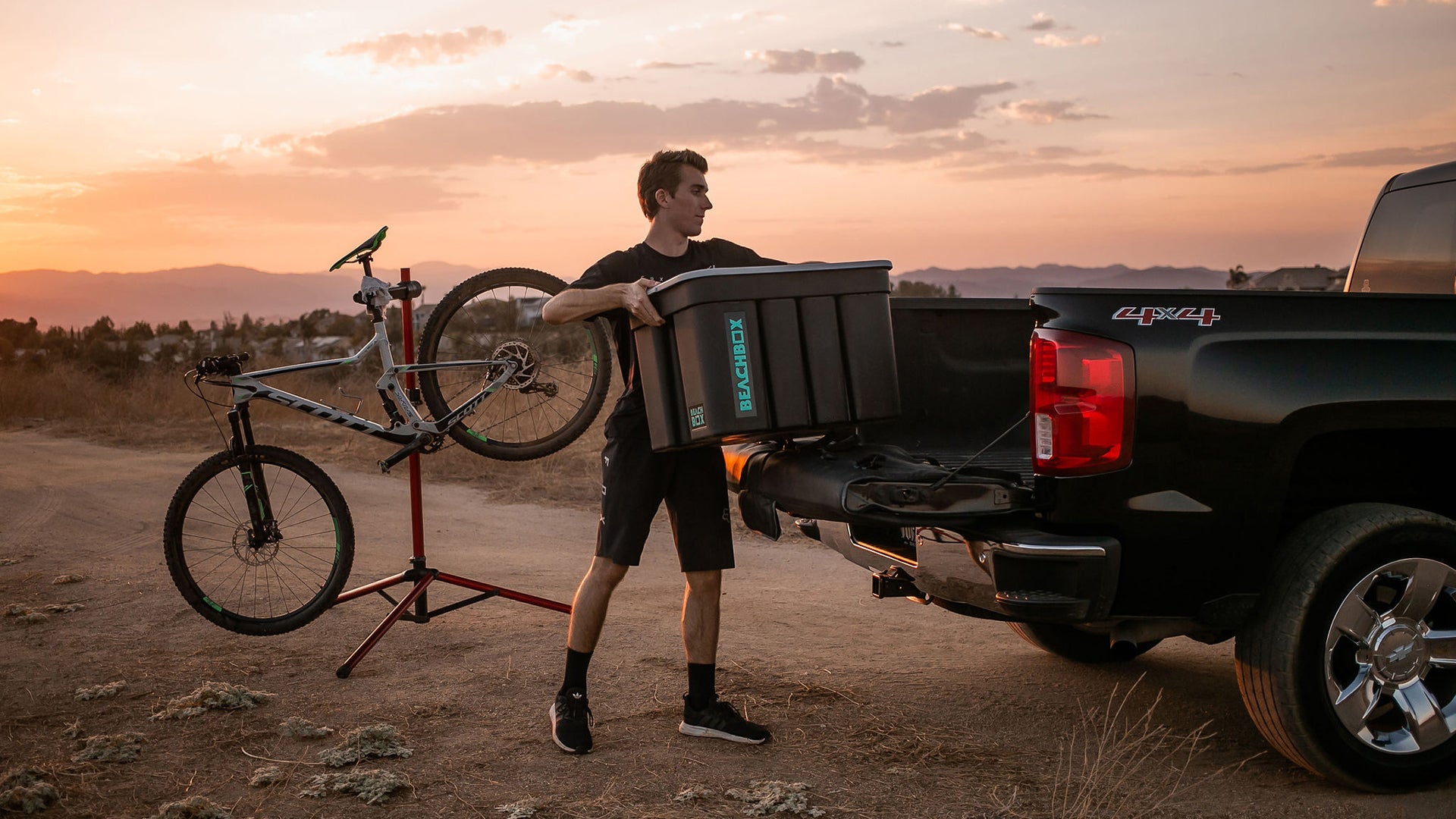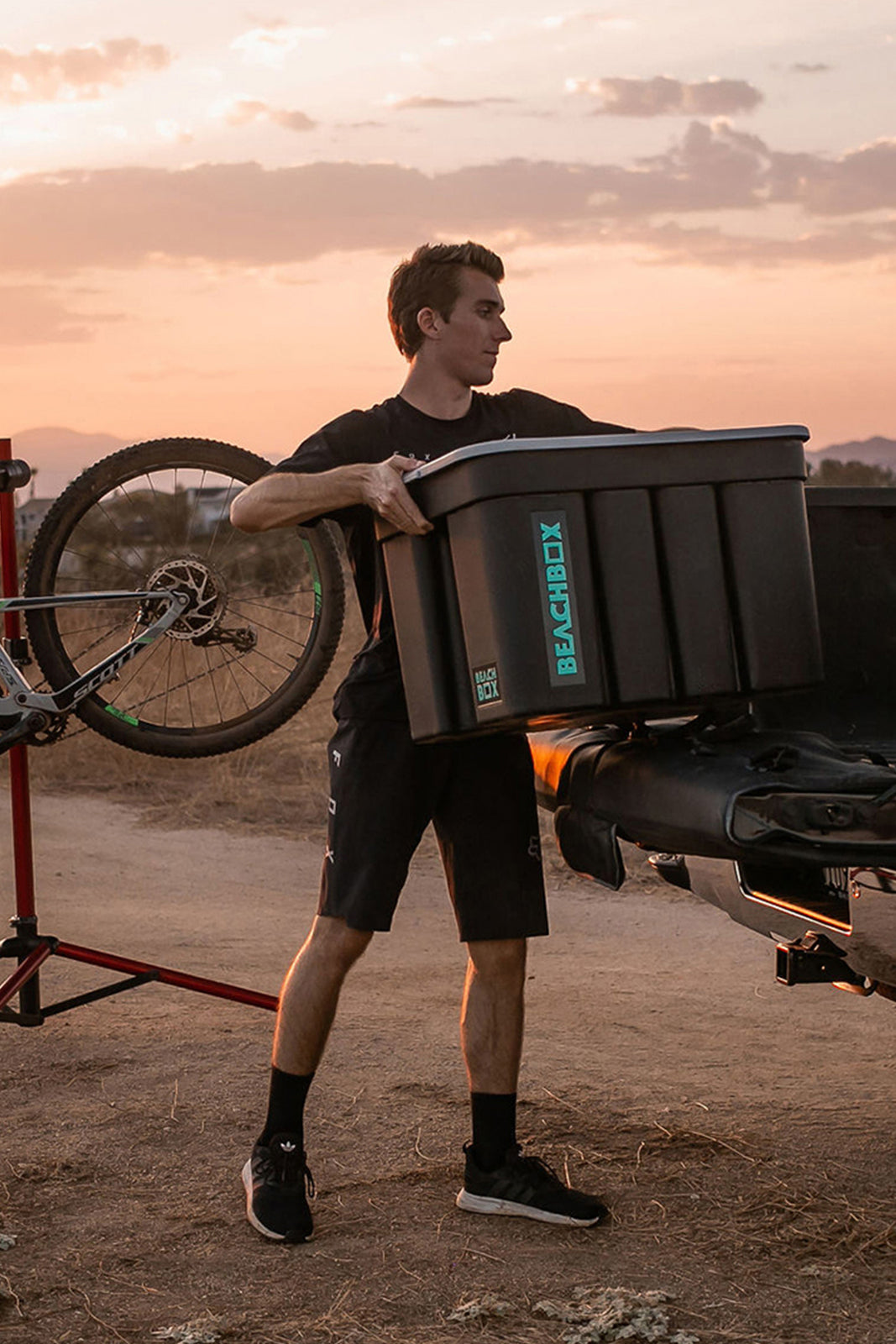 "Live Outside The Box"
WHO ARE WE?
We are a brand built from sand, salt and sweat. Literally.
As a working professional who needed to get cleaned up and into the office quickly after early morning surf sessions, I was searching for a solution to keep my gear tidy, whilst also keeping myself tidy too. As a Southern California local I found beach showers to be either non-existent, broken, closed down due to water restrictions, or inconveniently nowhere near where I parked my car. I kept thinking there had to be a better way: a product that would keep my stuff organized, dry, and packed away, and conveniently help get myself, my sandy feet, and my gear washed and back on the road quickly.
We are also a family company designed from endless days in the ocean, on the sand and in the outdoors.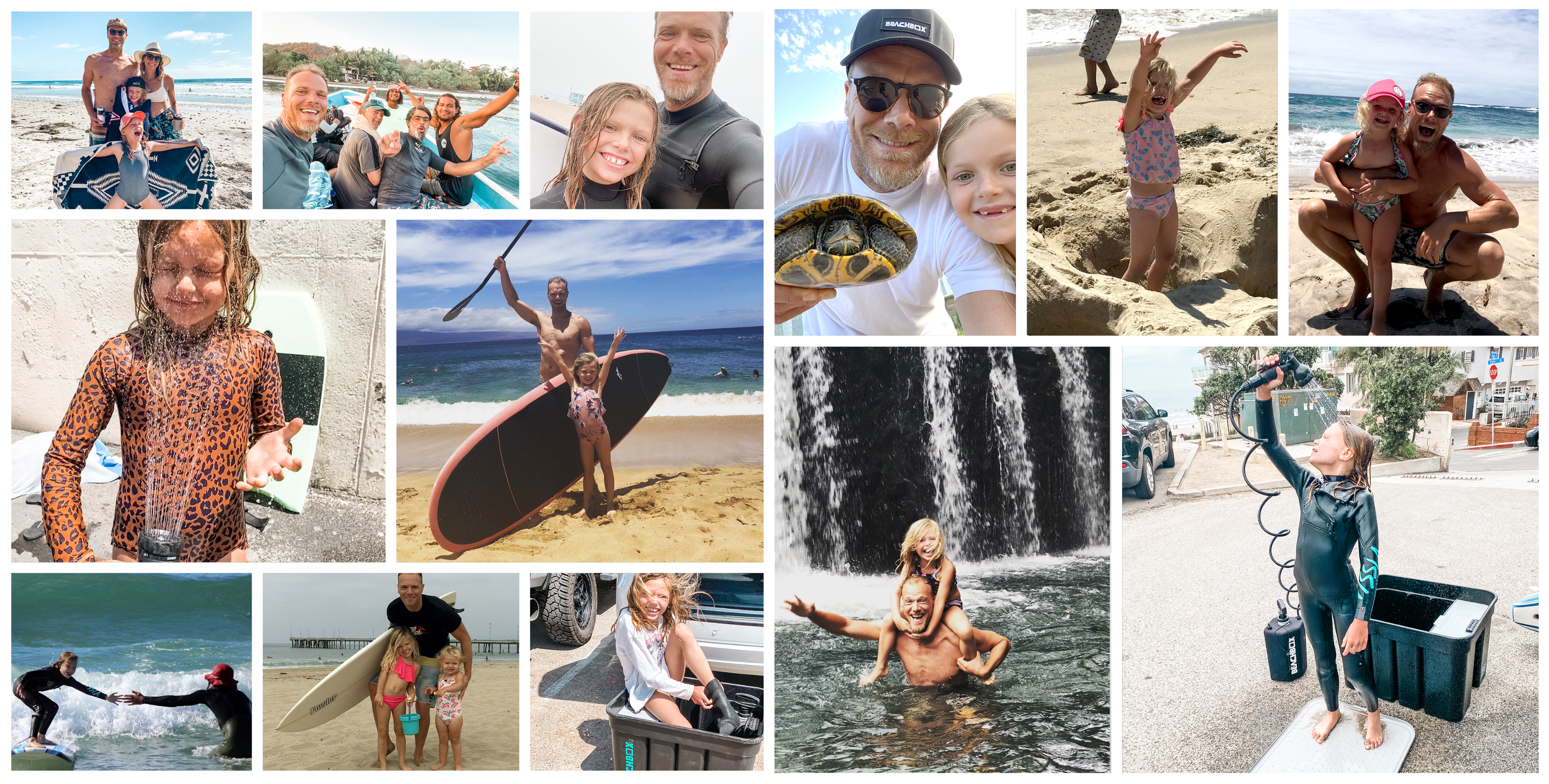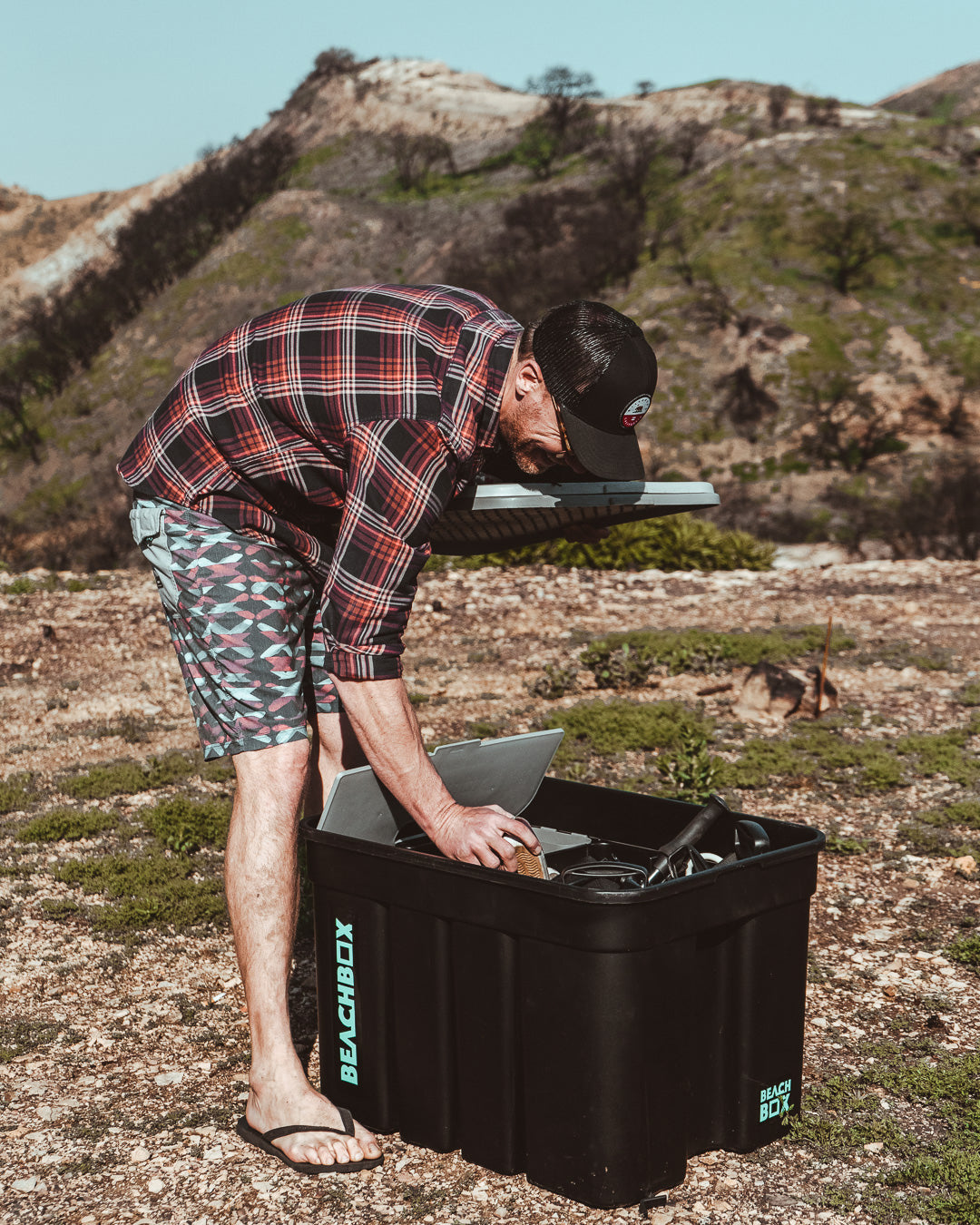 We really hope you enjoy our products and that our mantra of "Live Outside The Box" is something we can help you achieve.
Days of fun followed by piles of sandy toys, wet towels and clothes in our car. From this BeachBox was born -- a solution to solve all of our post-beach day issues. A portable shower and storage unit in one.
As we developed BeachBox 1.0, we've been enlightened to realize that it's not just a product for surfers and beachgoers; we've been stoked to learn that many water sport enthusiasts such as paddle boarders, kite surfers, wind surfers, kayakers, scuba divers, ocean swimmers, and even fisherman are finding BeachBox to be an awesome little sidekick for all their needs. It's also proving to be a handy showering and storing alternative to throw in the back of the truck for road tripping campers and dirt bike riders.
Please stay in contact, follow us on social media. Please reach out with any questions -- we'd be more than happy to chat.
The BeachBox Team
Shop Now