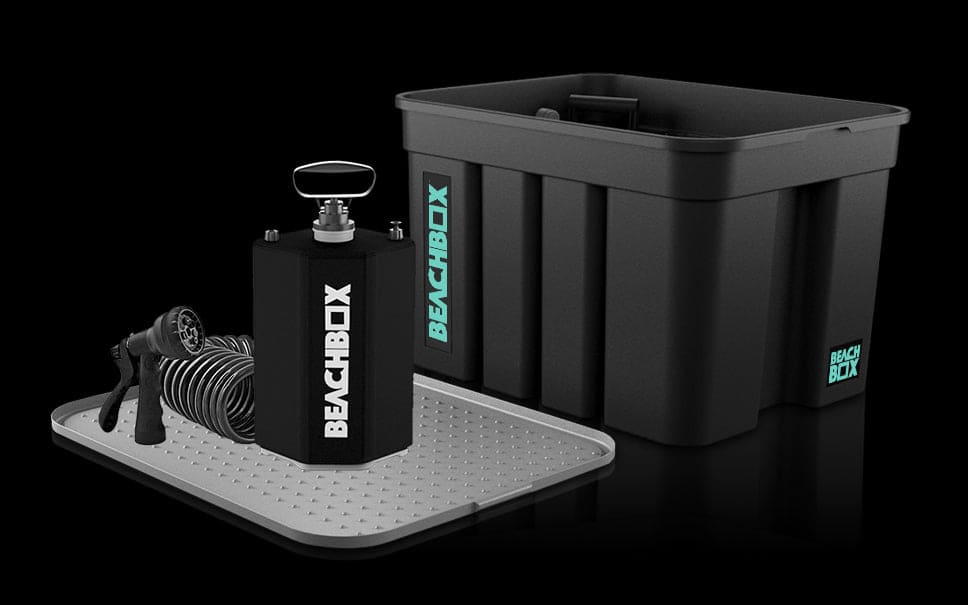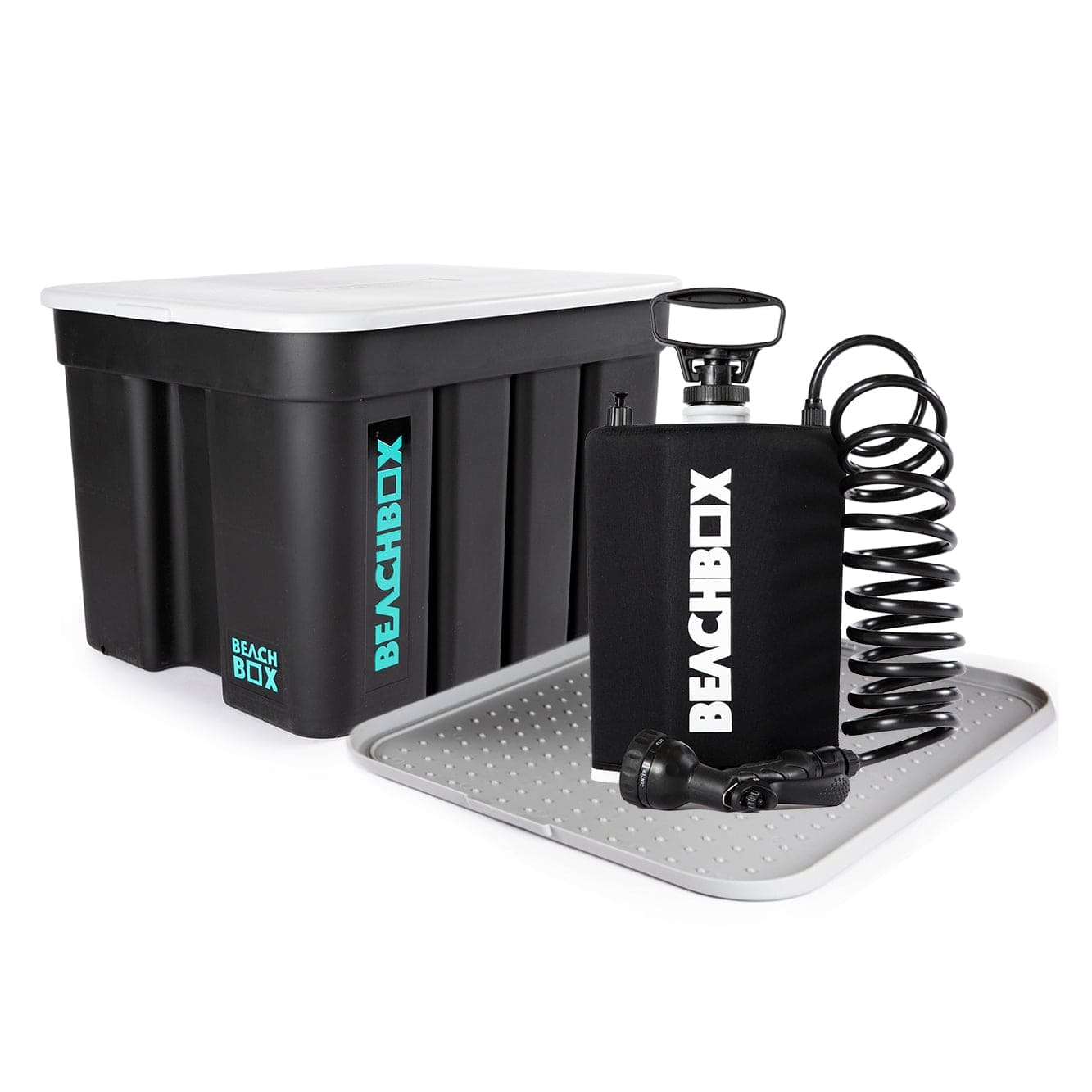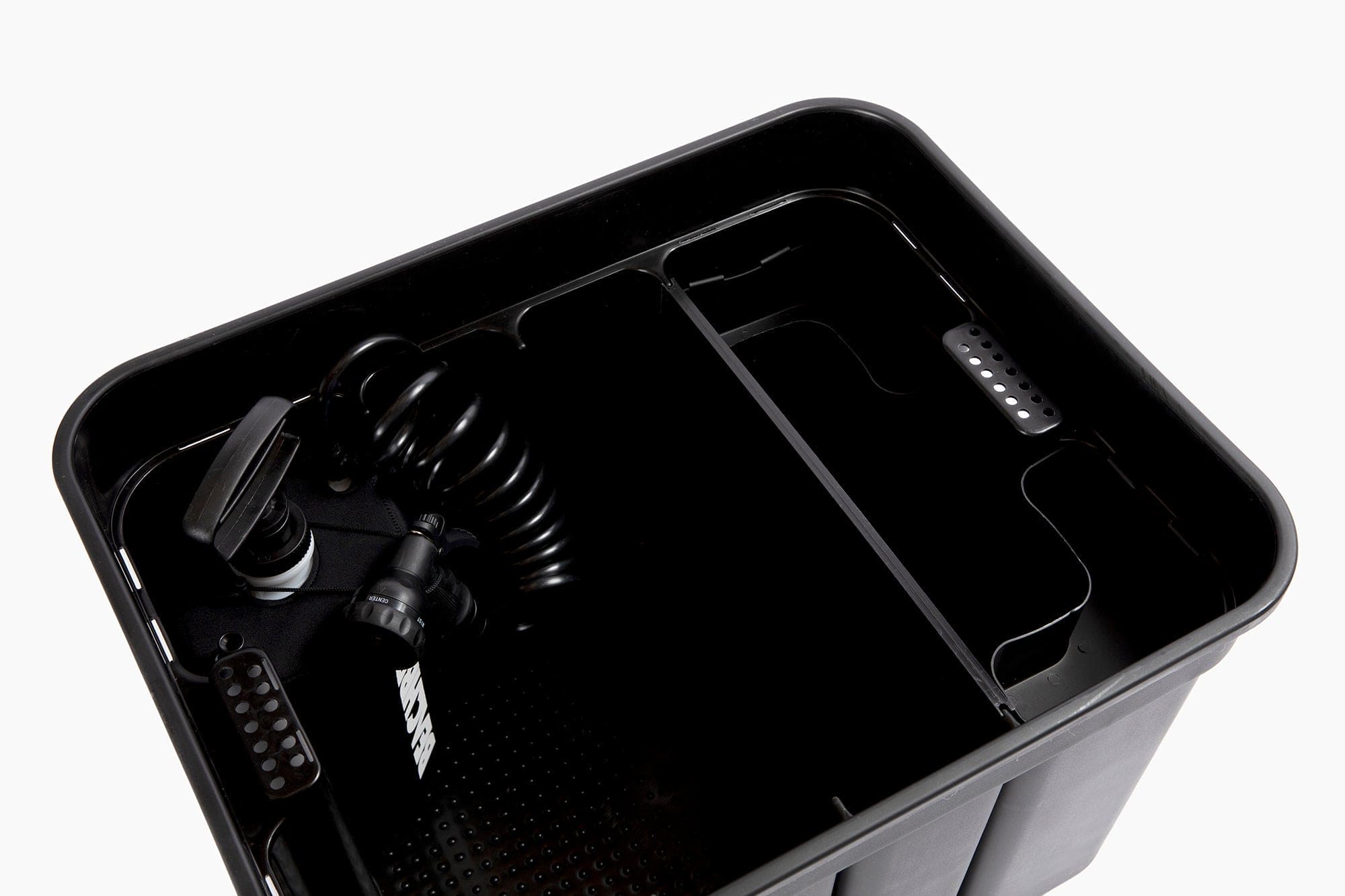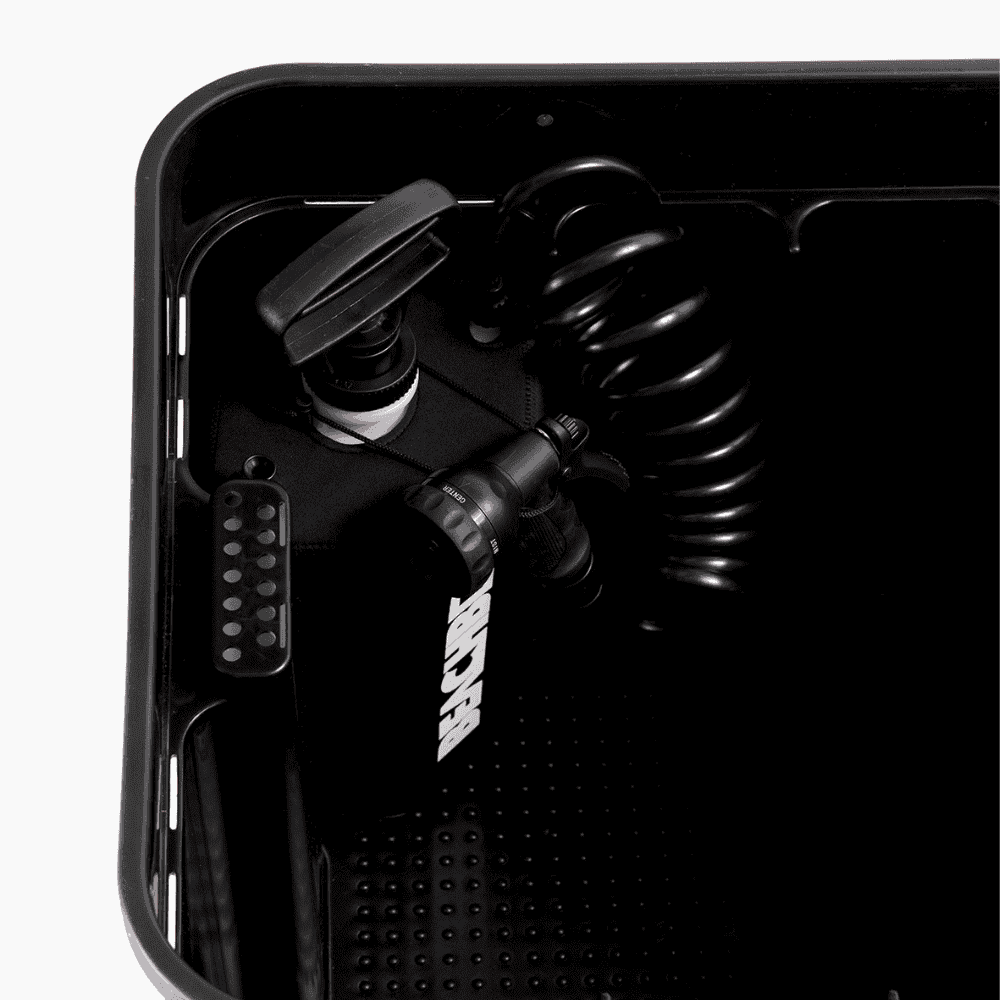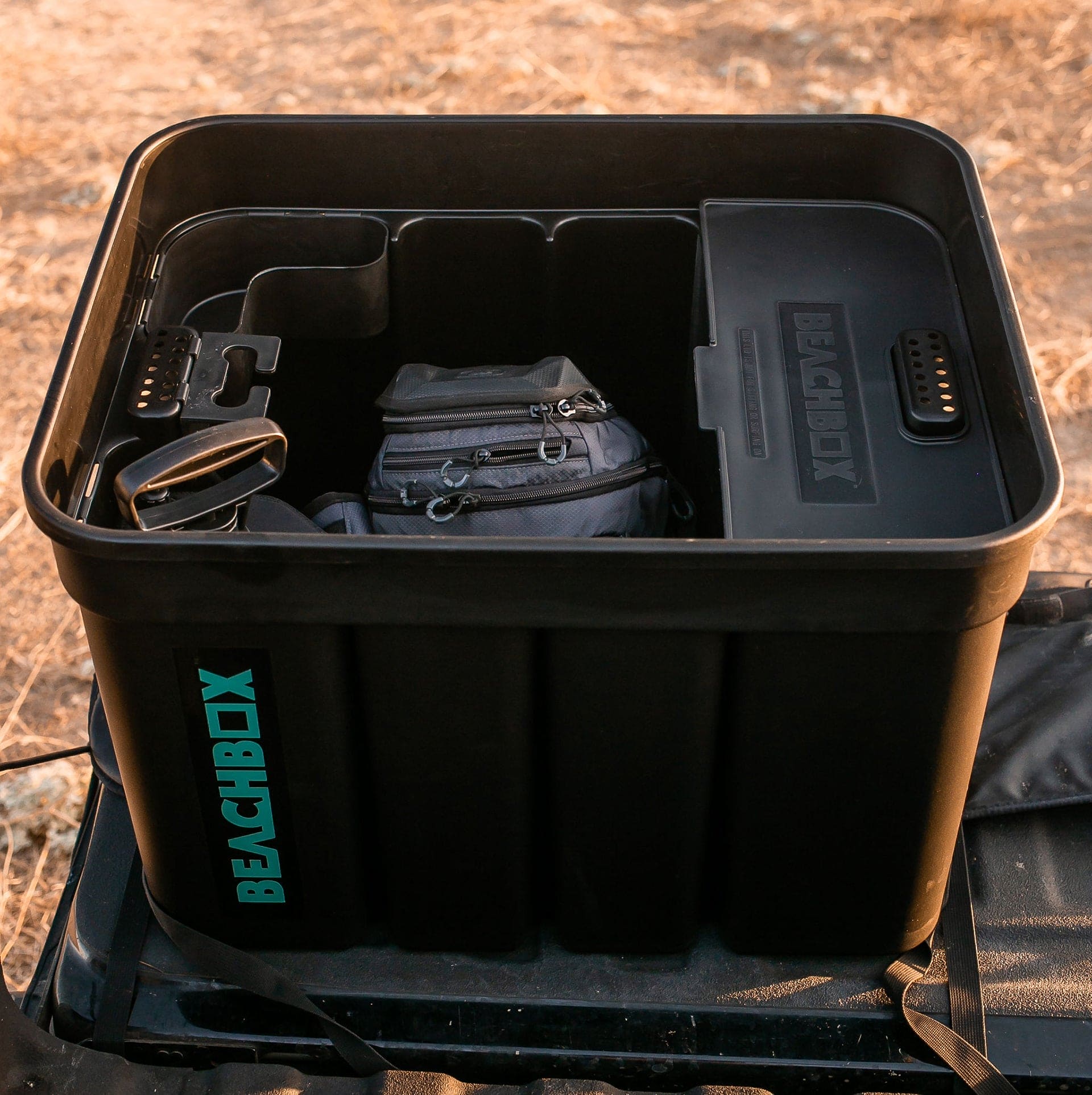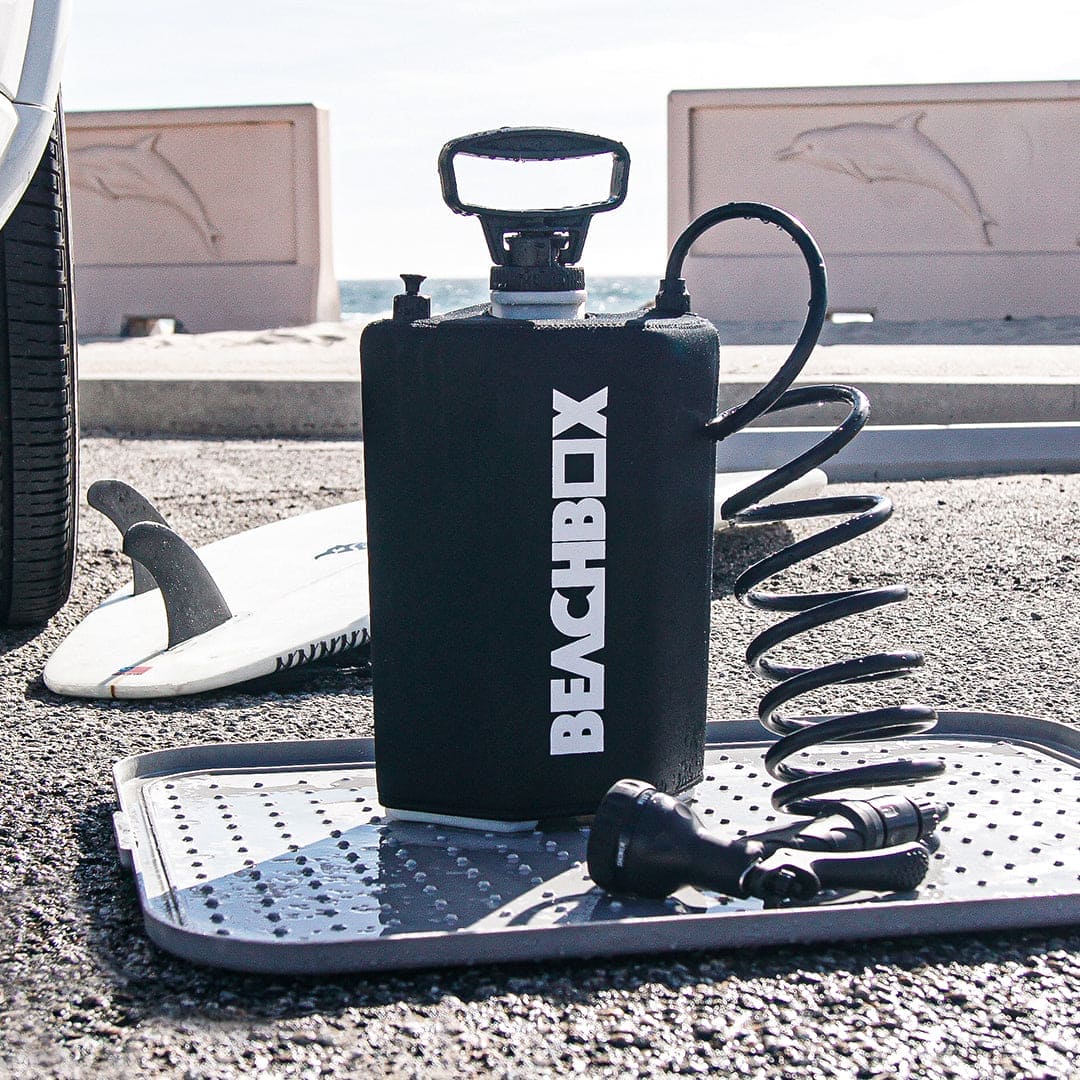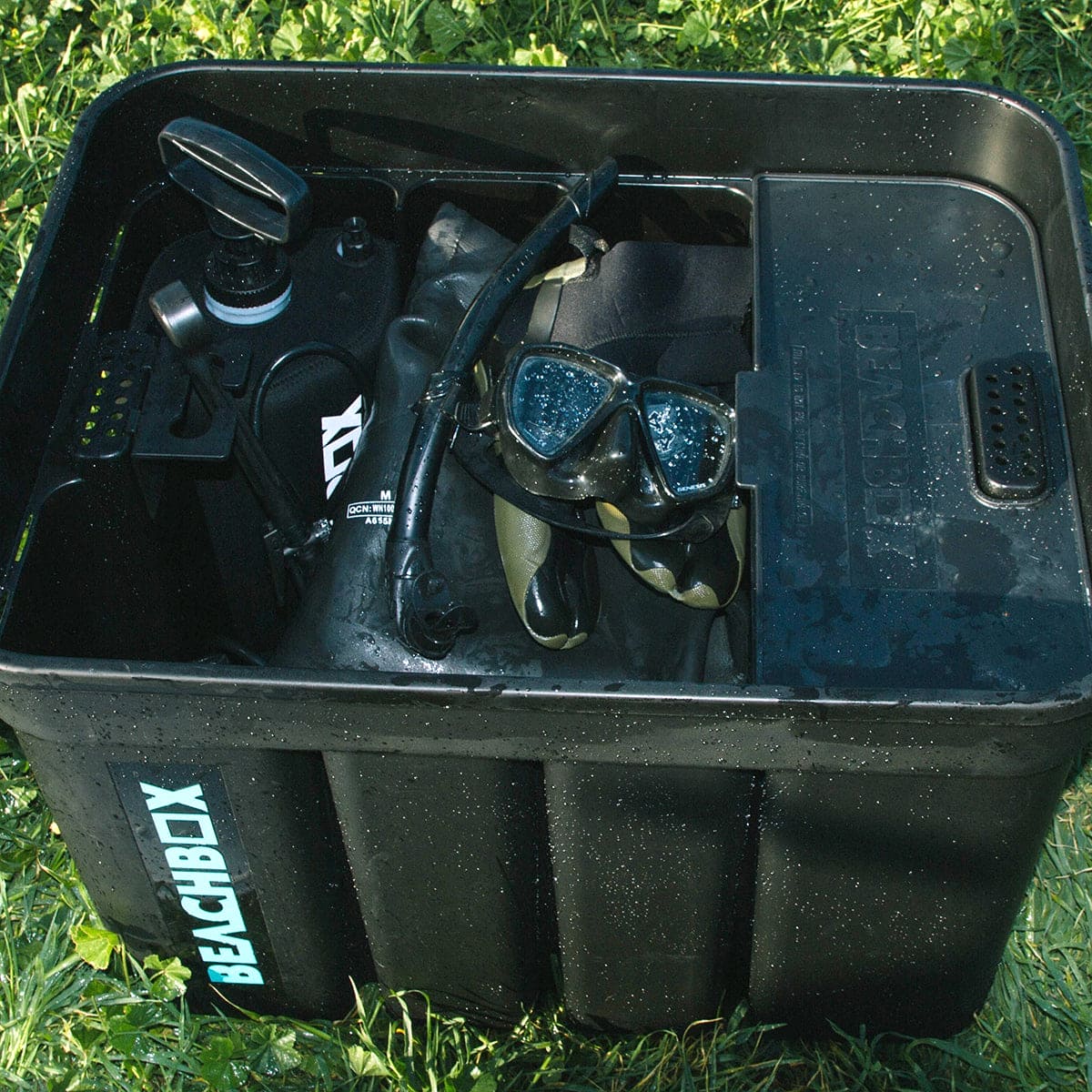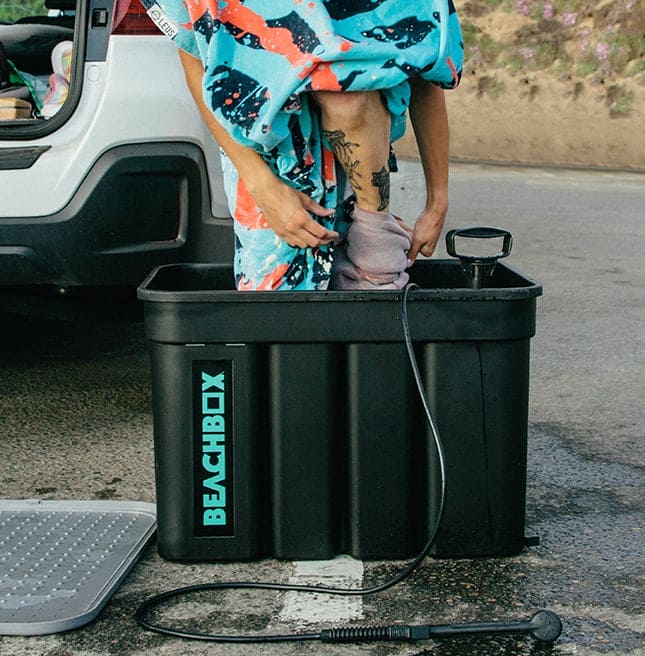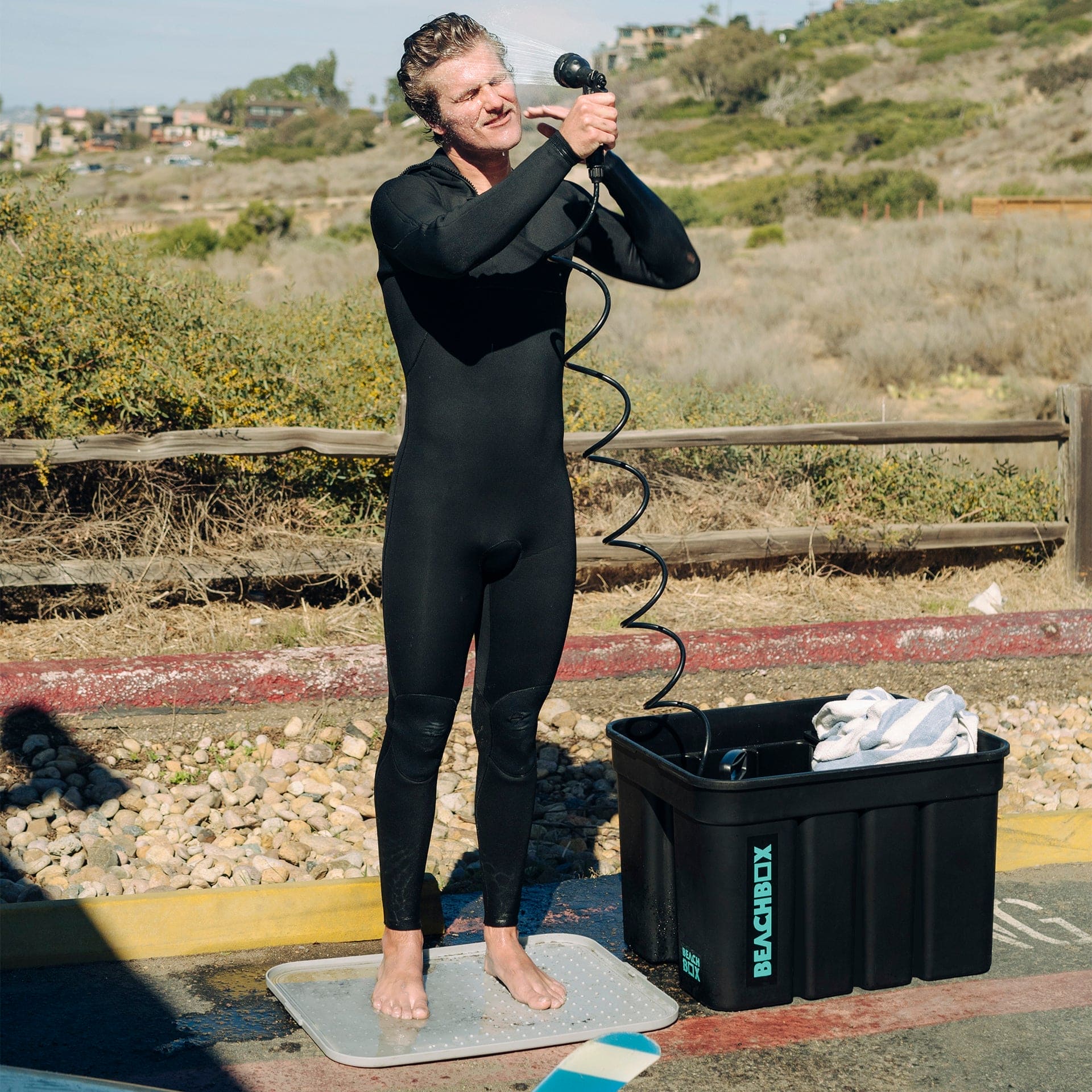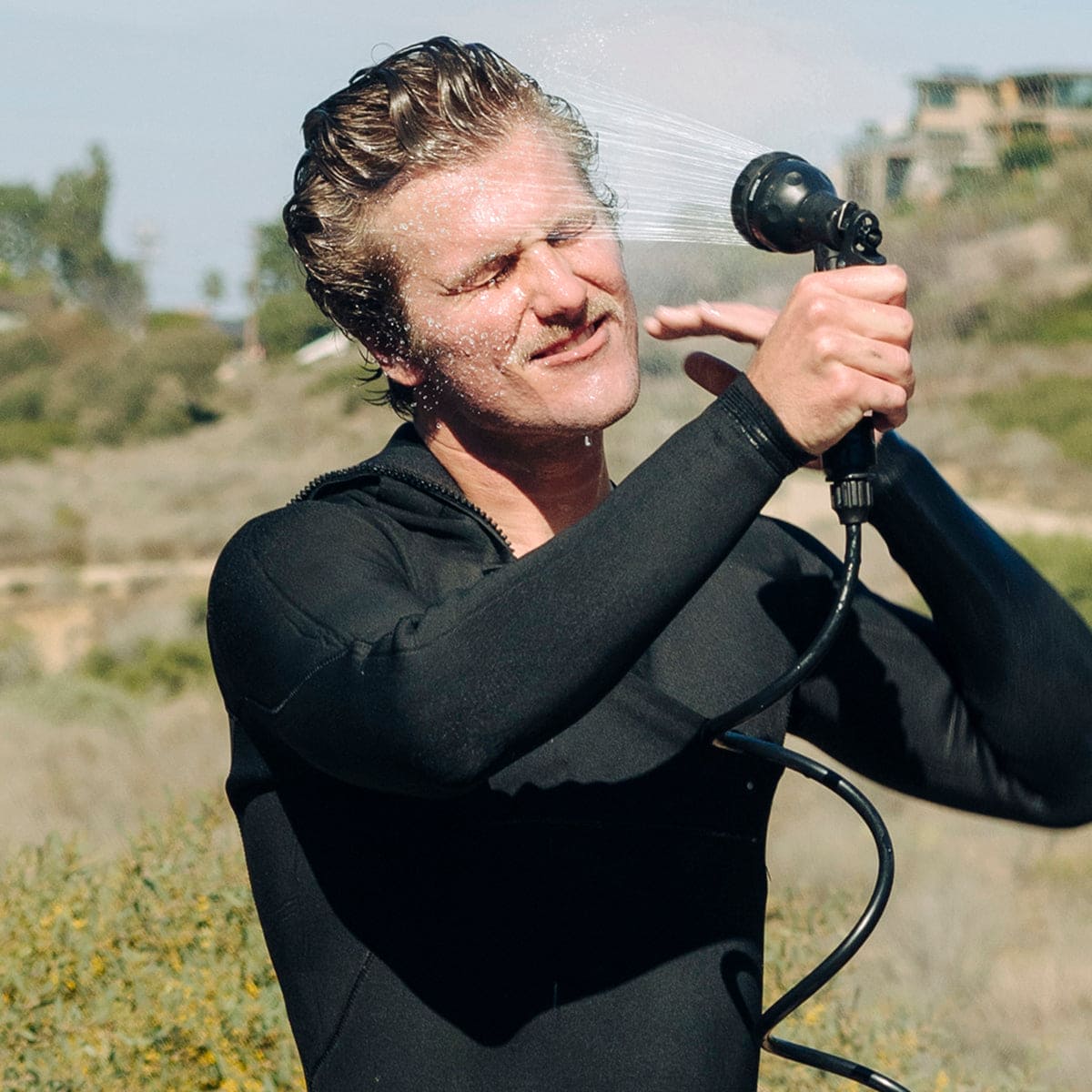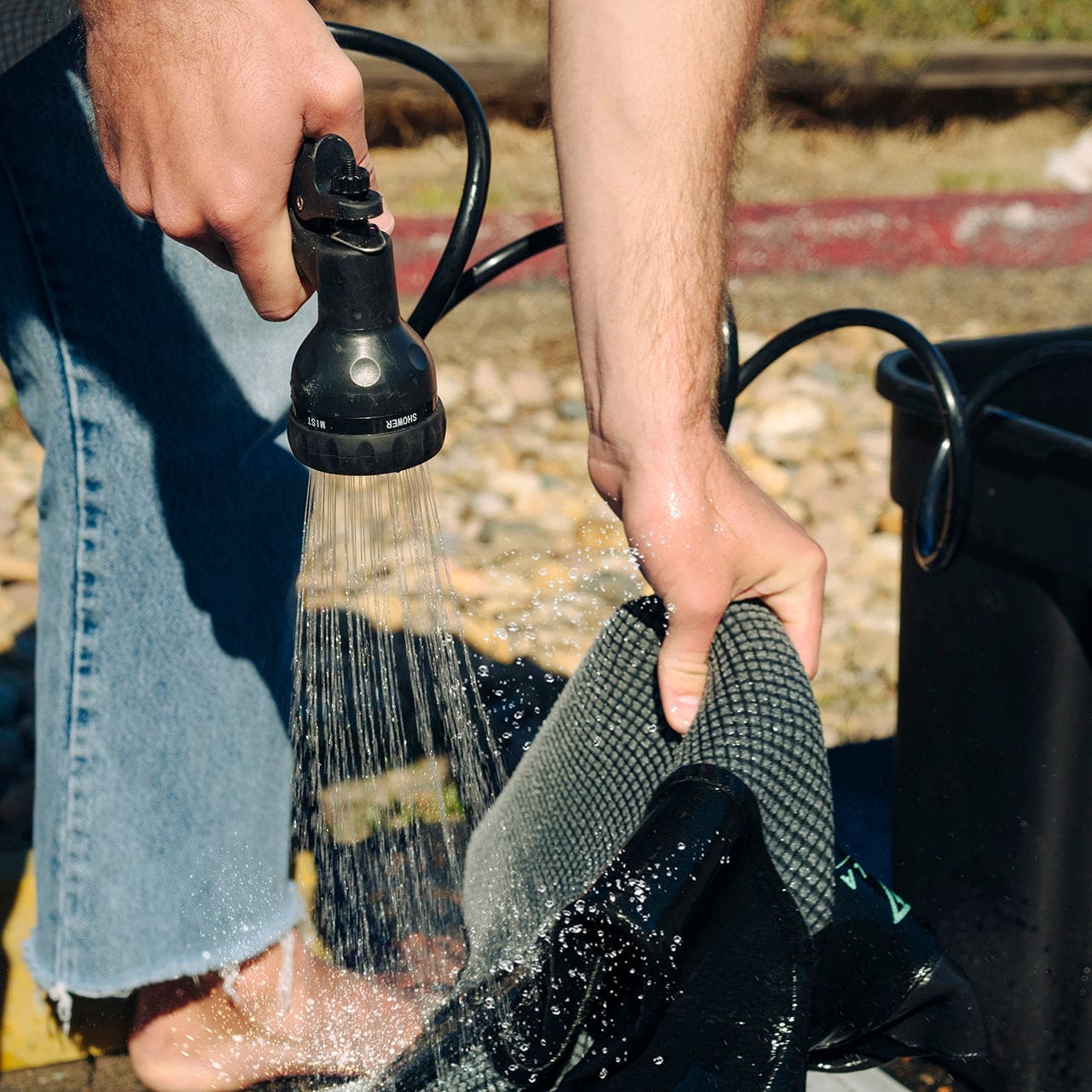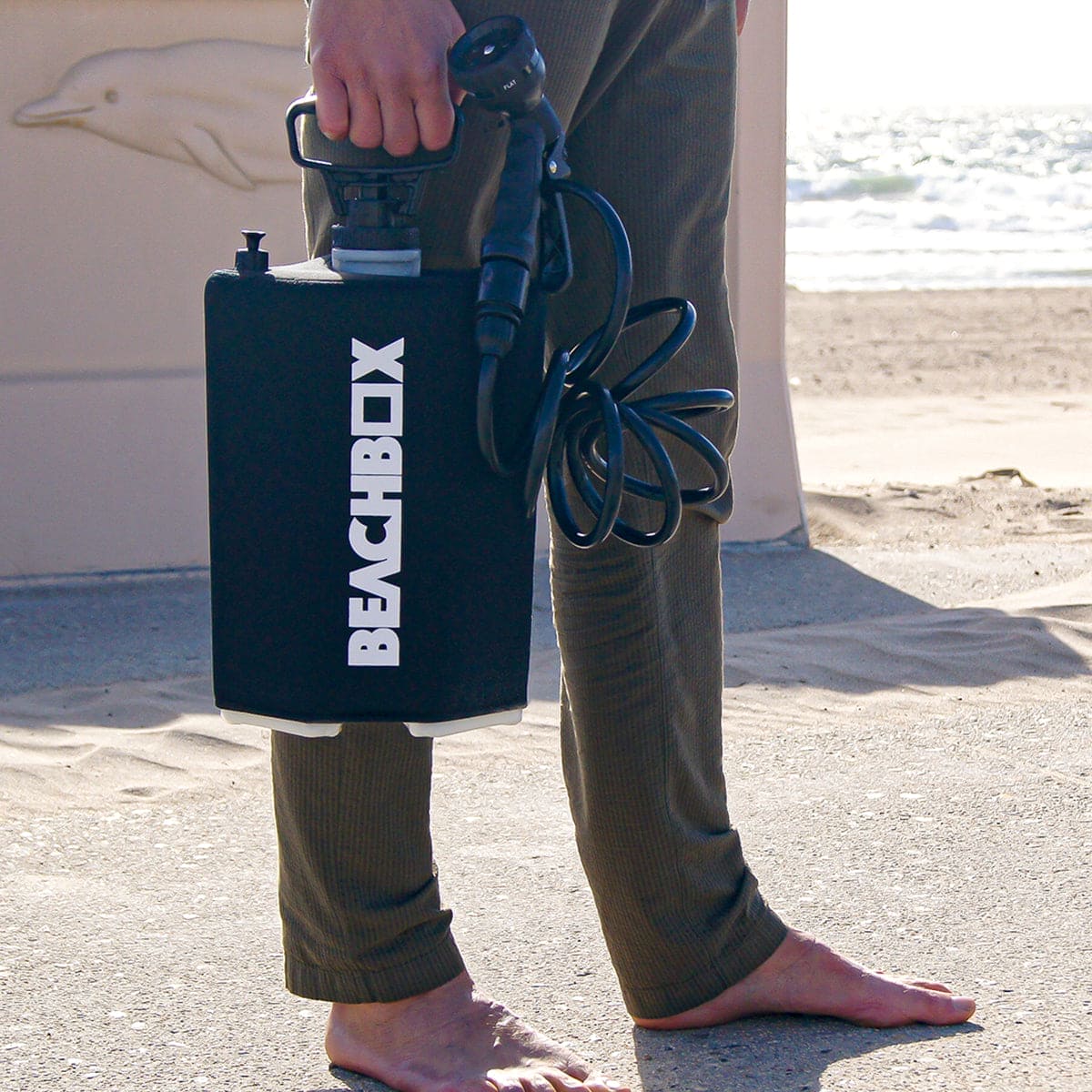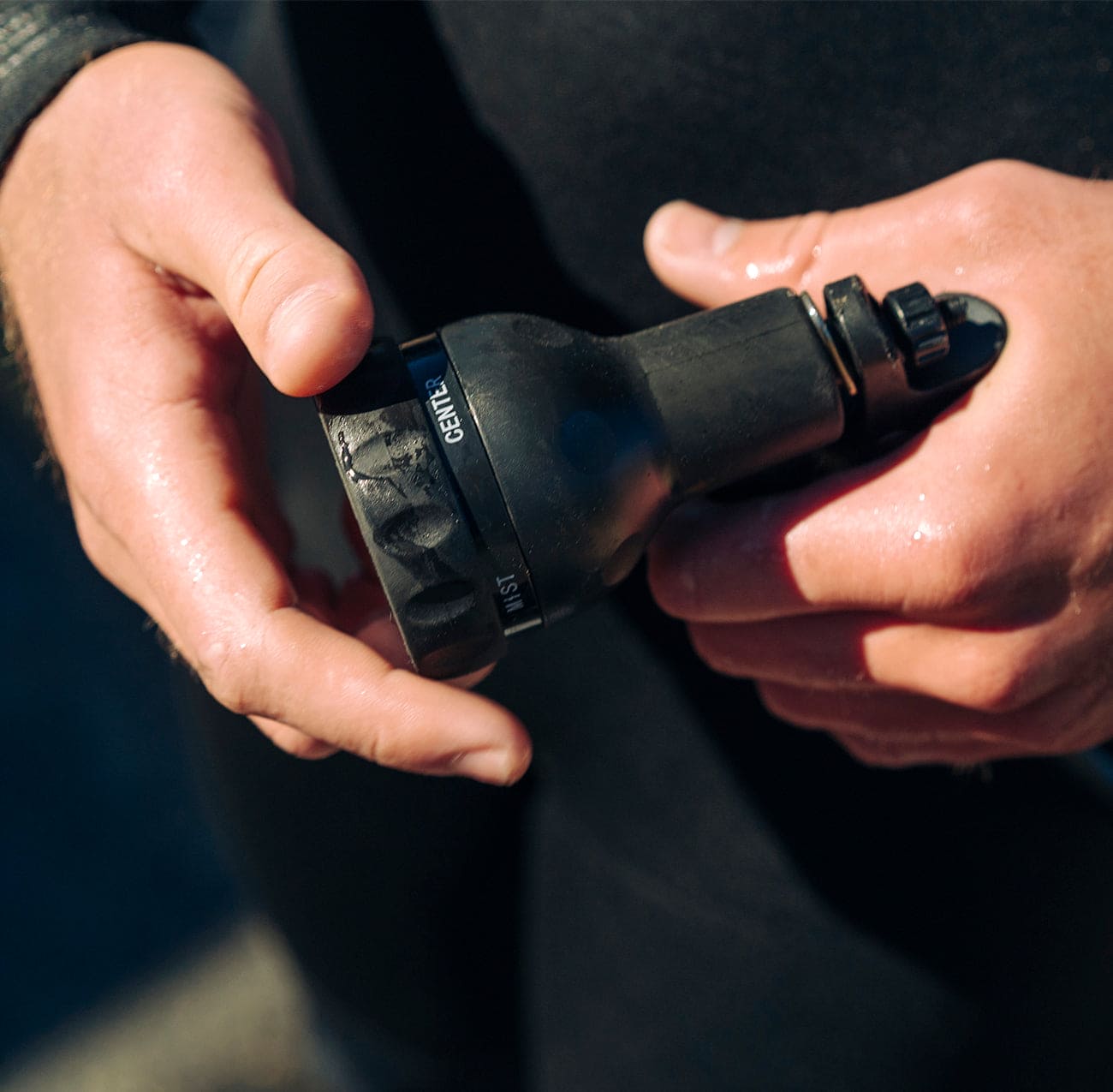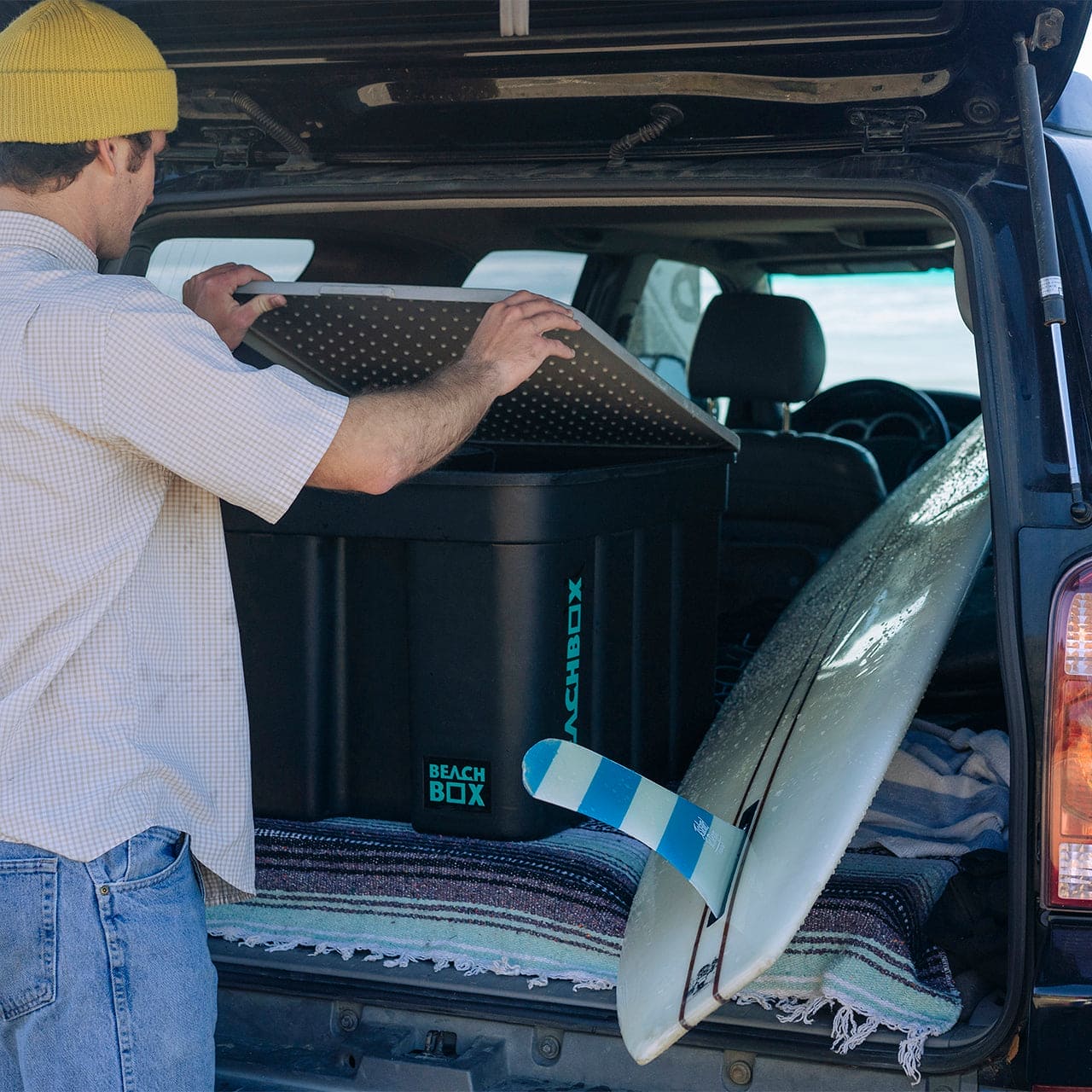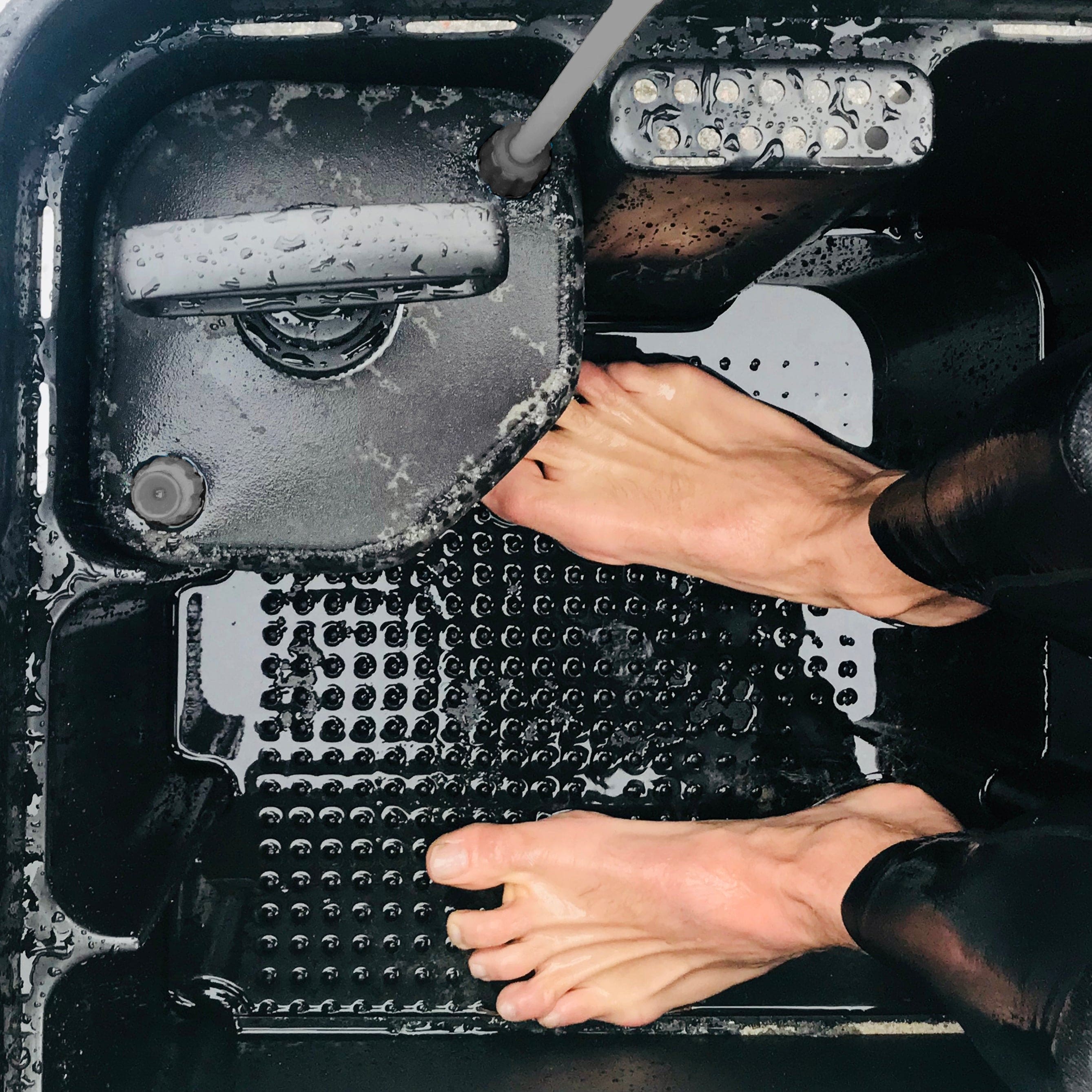 BeachBox + Shower Tank
---
ALMOST SOLD OUT!
Need to wash down yourself, your gear, your dog, or your child before getting in the car after enjoying the outdoors? Then our BeachBox is for you.
The BeachBox is the ultimate portable shower and storage box.
The perfect wingman for all outdoor enthusiasts.
Perfect as a camping shower, an organizer for the gear junkie, or on the go needing to wash off the kids or dogs!
How you use it is up to you.
The entire system is ergonomically designed so that the shower tank sits snugly and securely inside the BeachBox. The storage tubs can be moved or removed to make for more space if needed, and for days when you don't need the entire BeachBox, you can travel lighter with just the shower tank and changing lid.
1. PORTABLE SHOWER TANK.

2. NON-SLIP CHANGE/ RINSE MAT.

3. LARGE MODULAR STORAGE BOX.

4. DURABLE WASH TUB.
◾️ 1.3G or 5L Tank (4-5min Flow*) *Mode dependent & pumping required

◾️ Shower tank is removable

◾️ The lid is also a change/rinse mat.

◾️ Dry box to divide wet|dry gear.

◾️ Mini storage tubs for essentials (sunblock, keys, hooks, wax etc)

◾️ Non-slip base surface inside box.

◾️ Neoprene insulated cover (Holds hot water).

◾️ Multi-spray shower gun (5x modes)

◾️ Hand pump system with handle Lock (Easy to carry)

◾️ Easy refill screw top (No batteries, power, or gadgets needed)

◾️ Air pressure release valve

◾️ Sturdy 3-arched base design.

◾️ 7ft durable neoprene coil hose

◾️ Drawstring fastener (Holds gun to the tank)

EXTRA INFORMATION

◾️ BeachBox Dimensions: 26"H x 21"W x 18"

◾️ Tank Dimensions: 17"H x 9"W x 7"D

◾️ Pressure: 40-50 PSI 

◾️Made of HDPE Food Safe 'BPA Free' Plastic

◾️ Shower tank weight: Approx 14lbs (Full of water)

◾️ Water temps: Holds hot tap water. Not boiling water. 
For a limited time, we are offering Free Shipping on domestic orders (Lower 48 states) to the United States, including Hawaii. For International Orders, standard carrier rates will apply.

At BeachBox we are committed to excellence, therefore, if you are not 100% satisfied with any BeachBox products for any reason, return it within 21 days of purchase.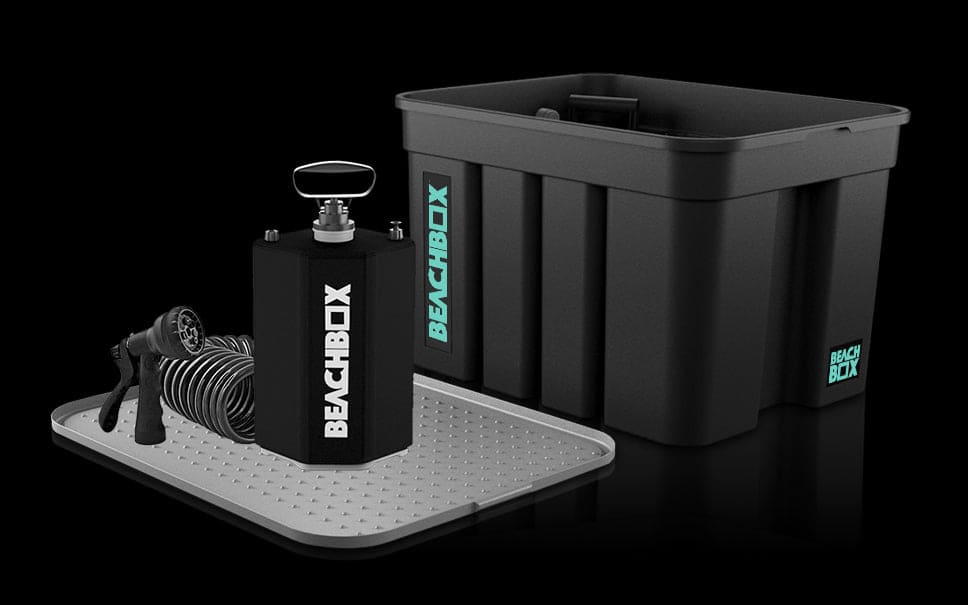 BeachBox + Shower Tank Specs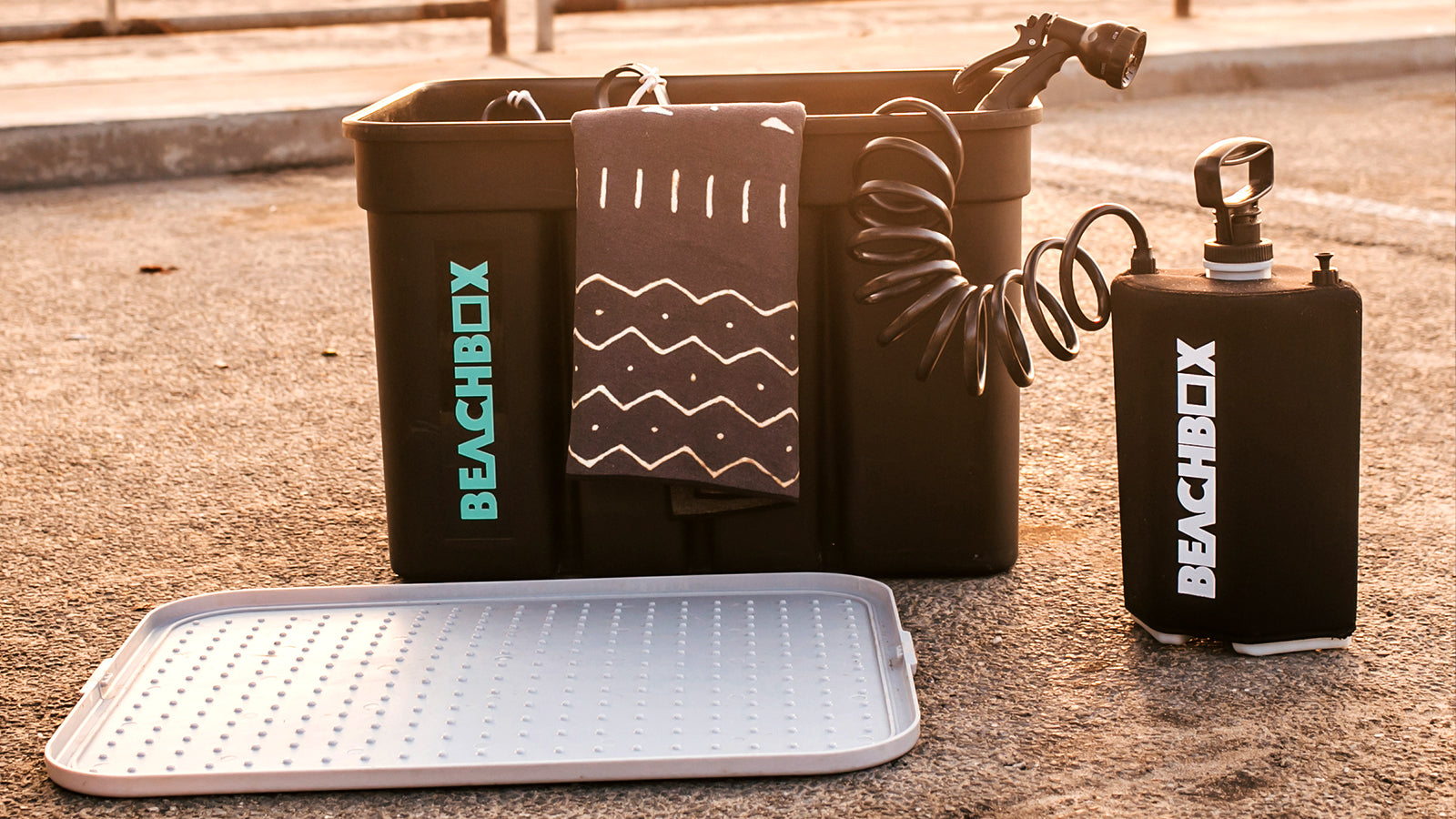 We are a brand built from sand, salt and sweat. Literally.
BeachBox is the ultimate hot or cold water portable shower and storage box for water-sport and outdoor enthusiasts, as well as beach families and dog lovers.
This product is rated 4.9 of 5.0 stars.
It has received 81 reviews.